Dispatches from Freedomland


by Audrey Carpio

Photos by Idan Cruz



Chiara Zambrano on covering the West Philippine Sea, how she got into journalism, and amplifying the voices that need to be heard.

Somewhere in the middle of the West Philippine Sea in March of 2014, a small Philippine navy ship carrying rice, canned goods, water, and more than a dozen journalists were on their way to Ayungin Shoal in the Kalayaan Islands when they were spotted by the China Coast Guard. Two ships came bearing down on the Philippine boat known as AM 700, radioing in English: "Your action here has infringed upon the laws of the People's Republic of China. We order you immediately to stop all illegal activity and leave this sea area."

The captain of the supply boat replied, on his radio, that they were there to "reprovision the personnel aboard Philippine ship number 57." The high potential for misunderstanding from the exchange of words in differently accented Englishes could have been comical had the situation not been so fraught. Neither vessel gave way. Chiara Zambrano, one of the journalists on board, shot a standup against the backdrop of a large Chinese ship continually blasting its airhorn. She pointed to a man on top of the ship, who was gesturing for them to go away. A high-seas, high-speed chase ensued, with the Chinese ship trying to block the Philippine boat's path, at times cutting dangerously close. The AM 700 managed to maneuver into the shallow waters of Ayungin Shoal which the larger Chinese ship could not reach.

When the passengers, crew, and cargo of the AM 700 finally arrived at their destination, hoisting up the Philippine flag, the nine soldiers who were stationed at the hulking rustbucket known as the BRP Sierra Madre erupted in cheers and applause. They had been watching the pursuit from a distance and were not optimistic about the outcome. Five months had already passed without a Philippine vessel being able to penetrate the blockade. The men were starting to look more like Survivor contestants than marines, and they were running out of food save for whatever fish they learned to catch. The Armed Forces of the Philippines had to airdrop rations to prevent the marines from starving, but the loneliness, isolation, and boredom would probably get to them first.

The China Coast Guard interception, the supply run, and much more are found in Chiara's 2014 documentary Spratlys: Mga Isla ng Kalayaan produced for ABS-CBN News. In a daunting voyage that would be virtually impossible to replicate in the current climate, Chiara visited nine military detachments across the West Philippine Sea and showed viewers what life was like at these distant military outposts. From Pagasa Island, home to the only civilian barangay in the entire Kalayaan Island Group, to the waterlogged structure on wooden stilts guarding Rizal Reef, she takes us on an island-hopping tour of all the Philippine-occupied features and introduces us to the people who have made a home out of a hull, the soldiers who try to stay sane amidst all the saltwater.

The conditions were often pitiable, but the men were committed to defending the country, despite knowing they were outmatched in both might and money. Chiara put names and gave faces to the marines who have been sent out to the vast blue to protect our sovereign rights. She traveled for days at sea sleeping on Styrofoam boxes, enduring seasickness, risking harassment from foreign powers, and marooned herself on an island with no WiFi to bring back the stories that would make us understand in the simplest and most human way possible the geopolitical implications of the West Philippine Sea dispute.

I have listened many times to the WPS lectures of my father, retired Supreme Court Justice Antonio Carpio, but watching Chiara's documentary I found myself comprehending the situation from the point of view of the people who are actually out there. Geared toward the layperson, she visually whittles down the abstract concepts surrounding WPS into bite-sized islands and reefs. Crucially, she provides documentary evidence of how China's encroachment affects the livelihoods of Filipino fishermen, who have been fishing these shoals for as long as they can remember.

The Philippines occupies a total of nine islands, cays, and reefs in the Kalayaan Island Group, which is a municipality of the province of Palawan. The rest of the features are controlled by either Vietnam, China, Taiwan, Malaysia, or Brunei. When China seized Panganiban (Mischief Reef) in 1995 and began reclaiming it into an artificial island, the Philippine government decided to establish its presence at the strategically located Ayungin (Second Thomas Shoal) by deliberately running aground the BRP Sierra Madre, a WW2-era tank landing ship. The idea behind this move was that a commissioned ship of the Navy, no matter how old or decrepit, is an extension of Philippine territory. Since 1999, it has been standing guard at the shoal, slowly corroding in the salty air.

Not coincidentally, it was during that month in 2014 when China began interfering with the Philippines' resupply missions and personnel rotation, which had been proceeding unhampered from the start of the deployment. The Philippines filed its memorial with the Permanent Court of Arbitration merely a day after Chiara and the other journalists witnessed the skirmish with the China Coast Guard at Ayungin. It was also her first big story that brought the WPS to national consciousness, and over the next several years she would regularly head out to sea, joining the navy or fishing boats on their expeditions or the AFP on air patrols.

In April 2019, Chiara traveled to the other hotly contested area of national sovereignty, Panatag Shoal or Scarborough (Kalburo as it is locally pronounced) to film a documentary for ABS-CBN's #NoFilter series. Sa Isang Bangka, shot over 10 days of living on a fishing boat, offered a more personal look at the lives of Zambales fishermen out at sea under the specter of China Marine Surveillance Vessels, which have been occupying the shoal since 2012. The local fishermen are shown bartering with the Chinese, getting two packs of noodles and what looked like a bottle of Chinese cooking wine in exchange for a stonefish, a venomous delicacy the Filipinos didn't care much for. Fish catch had fallen significantly as a result of overfishing and the destruction of the reef caused by giant clam poaching. Chiara noticed that the poachers there were the exact same operation she encountered in Pagasa in 2014.

One of the fishermen said to her, "There won't be anything left but sand. There won't be anything left for our children."

At a forum marking the third anniversary of the Hague ruling, Chiara told the audience that no one can speak of the environmental degradation and loss of marine resources better than the Filipino fisherman. "My goal is to give the fishermen more space in the discourse, with less of my interpretation. They know the sea better than we do." Her philosophy and approach to reporting is summed up in a voice-over in Sa Isang Bangka: "Marami kang matutunan sa simpleng kwentuhan. Marami kang maririnig kung talagang makikinig." The impact of her stories will be felt by those whose lives and livelihoods depend on the sea. It's not just about the loss of clams, corals, or fish, Chiara explains, but about sustaining food security for the future generations of Filipinos.

Chiara's most recent trip to the Southern Banks in the Kalayaan Islands on April 8, 2021 landed the journalist front and center in the news. What would have been a confirmatory report about Filipino boats being blocked and impeded by the China Coast Guard in our own waters, an experience she was well familiar with, turned out to be itself a flashpoint in the ongoing public discourse around China's swarming militia. The story about the missile boats' aggressive tactics was downplayed while Chiara's presence in the WPS was questioned, as if she were merely trying to pull a stunt and not doing what journalists are supposed to do.

The following was conducted over Zoom and has been edited for publication.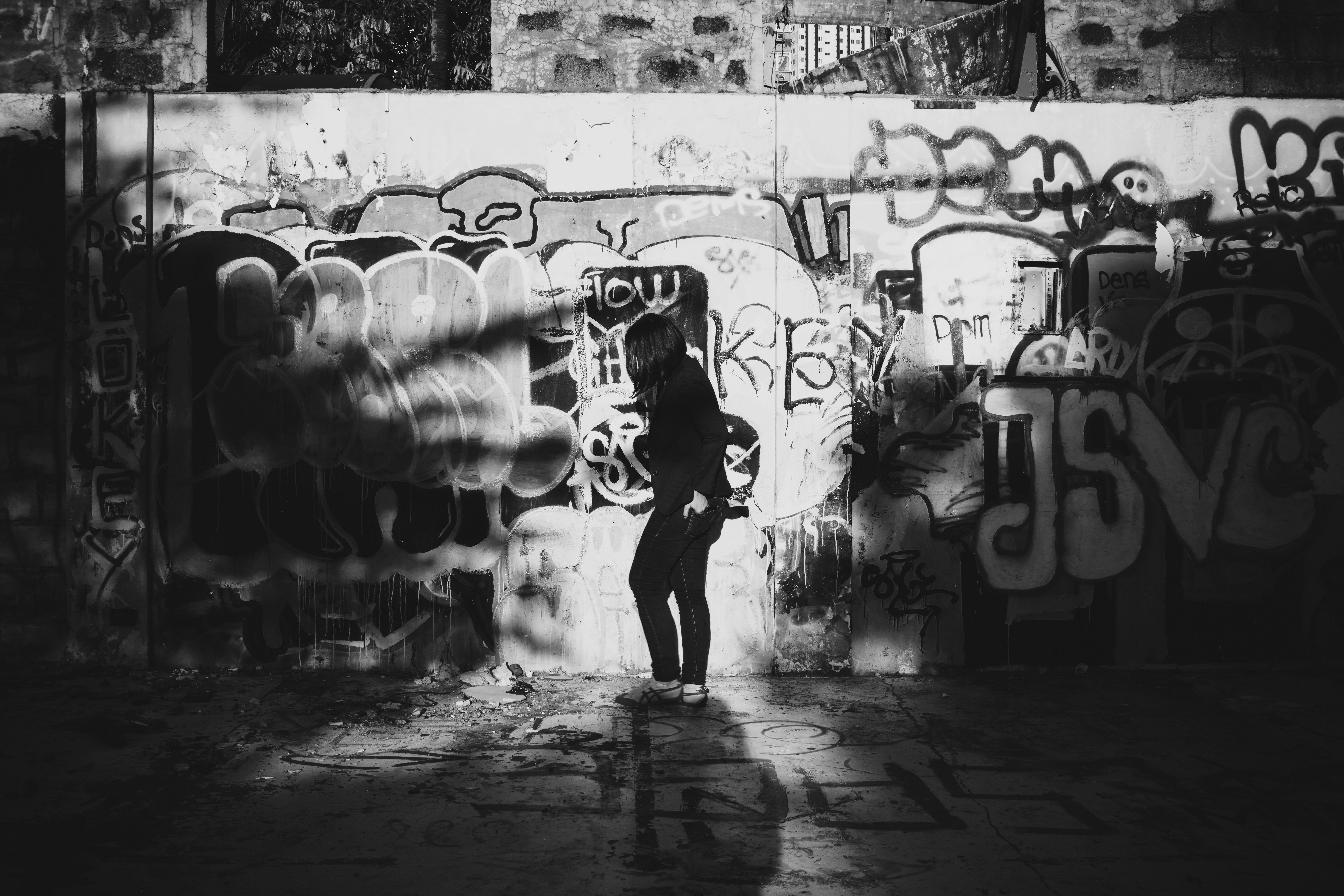 "I was inundated with lots of fake articles about me, claiming I was a spy for the CIA, lots of insulting memes. If you start to take those things seriously, they're going to get to your head."


Audrey Carpio: The good thing coming out of all this is that more people are talking about the West Philippine Sea. You were the punchline of a Vice Ganda joke, in a good way.
Chiara Zambrano: It's great that more people are talking about it in their own way, cracking jokes about the West Philippine Sea on noontime shows. Five years ago, it would have been unheard of.

I've noticed that the government has been posting more about the issues, like on the PCOO Facebook page. Does it seem like they're attempting to control the narrative, now that they're kind of losing it?
This whole posturing the government is doing is welcome, but it's also five years too late, so you kinda have to ask, why now? I don't know if they're trying to confuse us or if they are confused. Anyway, the best thing for us to do is to go out there ourselves and see how it is, instead of waiting for press releases or highly curated news reports.

After the incident, someone from the AFP condemned your actions. A few days later, you receive a plaque of recognition from the Chief of Staff. Is this a case of miscommunication among the ranks?
At least for the Chief of Staff [Gen. Cirilito Sobejana], he has been consistent. Even before the start of the trip, I told him about my intentions. He said, "we can't speak for the fishermen so it's a good idea to go out there and see what they have to say." But yeah, it has been confusing on my part because you have a plaque of recognition on one hand, and also experienced a lot of gaslighting and hostility from the same organization. Which is the real deal?

How have you been dealing with all the reactions? Do you take time to address and correct each one, or would you rather just let your work speak for itself?
There's too much of them, I'd have to devote my entire time replying to everyone. The better thing is to let the story speak for itself. I didn't promote the fact that I was out there. The social media response was a result of the story. If I had anything else to say, as a journalist I had to bring it through the story.

You can't change the minds of people who seem to be decided that you're a piece of crap or a troublemaker. I'm not out there to win them over, I'm not out there for them. I'm out there for the people whose voices need to be heard. You try to tune them out because you know a lot of it is inauthentic and coordinated.

You've been called everything from brave and intrepid, to a thrill-seeker with an "insatiable desire" to get ahead.
It's funny, the first two or three days were all positive. People were expressing gratitude for the story and admiration for the effort. On the third day, they [the trolls] figure out what their lines are. I was inundated with lots of fake articles about me, claiming I was a spy for the CIA, lots of insulting memes. If you start to take those things seriously, they're going to get to your head.

I don't suppose you've seen Sal Panelo's vlog dedicated to taking you down, point by point.
I saw that. It's not the first time he's spoken ill of me in the public space. The first time was when I came out with a report in 2019 about the swarm of Chinese militia, the presence of hundreds of vessels in Pagasa Island and the surrounding waters. He was still doing press briefings back then, talking shit about me on the podium. I'm used to it.

"You can't change the minds of people who seem to be decided that you're a piece of crap or a troublemaker. I'm not out there to win them over, I'm not out there for them. I'm out there for the people whose voices need to be heard."
Let's go back to how it all started. Did you always want to be a journalist?
I took up communications, but I never intended to become a journalist. I enjoyed writing and telling stories, but my first dream was really to be a marine biologist. I would watch documentaries about scientists tagging whales and listening to their songs. It looked like such an adventure, and I thought that's what I wanted to do. But then at some point I had to face the reality that I wasn't good at math or science, the two basic things I needed.

So I thought about it some more, and I realized that maybe it wasn't the science that I was drawn to, it was the stories about the science, the stories about the scientists, that made my heart skip a beat. Getting into journalism wasn't a super planned out thing. I had just graduated and there was this online pop up ad from ABS-CBN. "Do you want to be part of ABS-CBN News and Current Affairs?" Why not? That was early in the morning, and the application/audition was that morning itself. I had just graduated, I had just woken up. I went there wearing boardshorts and slippers, and I turned in this really empty resume. The line was so long, people were in their power suits and heels. I was like, OK, I didn't think this through. But I was already there, and I guess the clothes didn't matter.
What did you have to do in your first year there?
I entered through a training program. They asked us what we wanted to do, and I had no interest in being a reporter. I said I just wanted to tell stories. I started training as a producer for documentaries. My first love is really the documentary. Eventually I worked for an old program called
The Correspondents.
I started as a production assistant, then researcher, producer until at some point I was putting the stories together myself, which, come to think of it, would be the dream come true. I had a lot of fun, and it was only in 2010 that I shifted to news.
And what drew you to the conflict beat and where you are now?
I've always had some fascination with the West Philippine Sea, it seems straight out of a story book. Pagasa Island, a super tiny island in the middle of nowhere, has an actual village of people living there. It's a great story and I wanted to do it. Each time I went, the more fascinating it became. My first official deployment on what is called the defense beat was in 2014, involving security and defense related stories, anything that has to do with the military. My first big assignment was also the WPS, when the navy was chased by China in Ayungin Shoal.
Was it easier to head out to the WPS back then? I imagine journalists would have a harder time now.
It was easier to go back then. That was the time the government was developing the case for the arbitral tribunal. My first trip was with the Philippine Navy, that was the time when the boats were getting chased and blocked by the China Coast Guard to the extent that they couldn't bring food to the troops and detachments out there. They had to airdrop food to the troops because the ships weren't allowed to pass. The government wanted to show just how bad it's been out there. That was my rude awakening to the situation. I also lived on Pagasa Island for two weeks. I was able to go to the other detachments we have there, freely, with access given by the military. Things started to change and get more difficult in 2016 with the change in government. I honestly think the government is not going to let anyone go there now without their control.
The conditions out there didn't change—the policy changed from "let's show the world" to maybe let's not show the world.
Two weeks on Pagasa Island? What was that like? What did you eat?
It was fun! I'm outdoorsy by nature, I'm a mountaineer, so I brought my tent, slept under the stars. We brought canned food and had fish from the sea. There was a town fiesta, in a town of 40 or so people. There were basketball games, and a mass wedding at sunrise. It's a real community, with children and an elementary school. One of the most beautiful scenes I witnessed there was when four couples got married at sunrise. And in the background were Chinese fishing boats with their flags.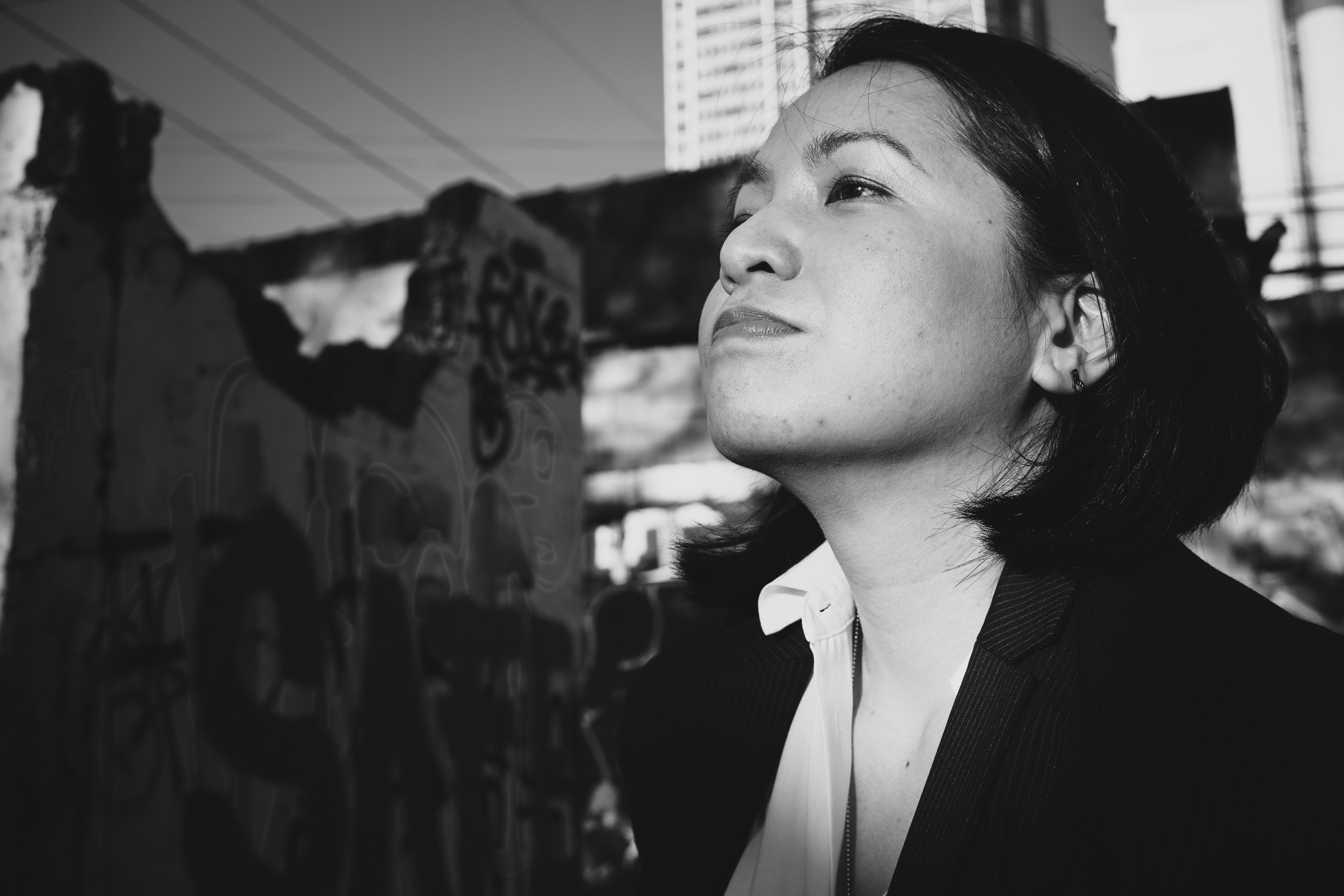 Chiara Zambrano has faced a lot of detractors these last few years—but she's also received numerous awards both here and abroad. She was a recipient of the Ten Outstanding Young Men award (2017), she won the country's first Golden Dolphin in Cannes for the documentary 'Di Ka Pasisil with Jeff Canoy (2018), and in 2019 she was a TOWNS (The Outstanding Women in the Nation's Service) awardee.
This was also where you discovered the giant clam poaching.
I didn't know there was poaching, I was just there to tell the story about the community. But off to the side of the island, there were a lot of ships and boats, and smoke rising up, which stuck out like a sore thumb in paradise. I asked what those boats are doing there, and the islanders said, "Those were the Chinese digging up giant clams, do you want to go see?"

One of the fishermen took us out to see what they were doing. At least a dozen Chinese fishing boats were hauling mounds of giant clams from under the sea with huge nets. You could sense there was something digging underwater, the sand was disrupted everywhere, and the fishermen were saying that they were hammering the reef to get the shells out. They used to fish there but they can't anymore because the poachers obliterated the reef. So now they have to fish farther out.

The Chinese boats let you film and didn't try to obstruct you?
The China Coast Guard wasn't there yet, just the poachers. They were all dressed the same, wearing identical black shirts and tights. We were weaving through the boats and they were just watching us. One guy was looking at us and smiling. He was holding a water bottle, and when he knew that everyone was looking at him, he put his hand out and dropped the bottle in the water and smiled. It looked like a mic drop. I couldn't forget it.

Before your most recent trip to the WPS, you've been chased by the Coast Guard, so you know what it's like.
The first time was in 2014, when we joined the Navy going to Ayungin Shoal. We were literally chased by a much bigger vessel. The Navy guys were sweating and we didn't know what to do, pinipinahan kami. One of the sailors said that when you do that to a smaller boat, it starts to suck the smaller boat towards the propeller. So we were trying to outrun the ship.

I did a spiel with that ship behind me, saying, "This is the China Coast Guard on Ayungin Shoal." My cameraman said, "Cut! I can see you're shaking with fear." I wasn't scared—I was shaking with anger. He told me to pull myself together. "You have to look calm. OK, shake it off." It's impossible to not get emotionally affected, but you also know you're not supposed to show it on camera or in writing.

The second chase happened in 2016, days after the Philippines won the arbitral ruling. I went to Scarborough to see if it had any effect on the conditions whatsoever. This time I went with the Philippine fishing boats, and even from a distance you can see the China Coast Guard was blocking the entrance to the shoal. So things hadn't changed. Our boat decided to anchor just off the shoal. We had come all this way and spent money on fuel, so the fishers wanted to see what they can come up with rather than go home emptyhanded. We dropped anchor and were at the edge of the boat, learning how to line fish, having some fun. Then we saw the back of one of the coast guard ships open up, and out popped two speedboats, obviously coming towards us. We had to pull up our fishing lines. The two speedboats had several officers, standing in uniform and shouting at us with a megaphone, circling our boat like flies. Ikot ikot, sinisigawan, "This is China Coast Guard, leave this sea area immediately."

I asked the boat captain what his decision was, because some of them are braver than others. He said from the looks of it, these guys are armed, we better go. There's no telling what they're going to do to us. So quickly we pulled anchor and left with nothing. We were escorted out of Scarborough Shoal for a good amount of time. That was the story back then—on paper we won, but not out at sea.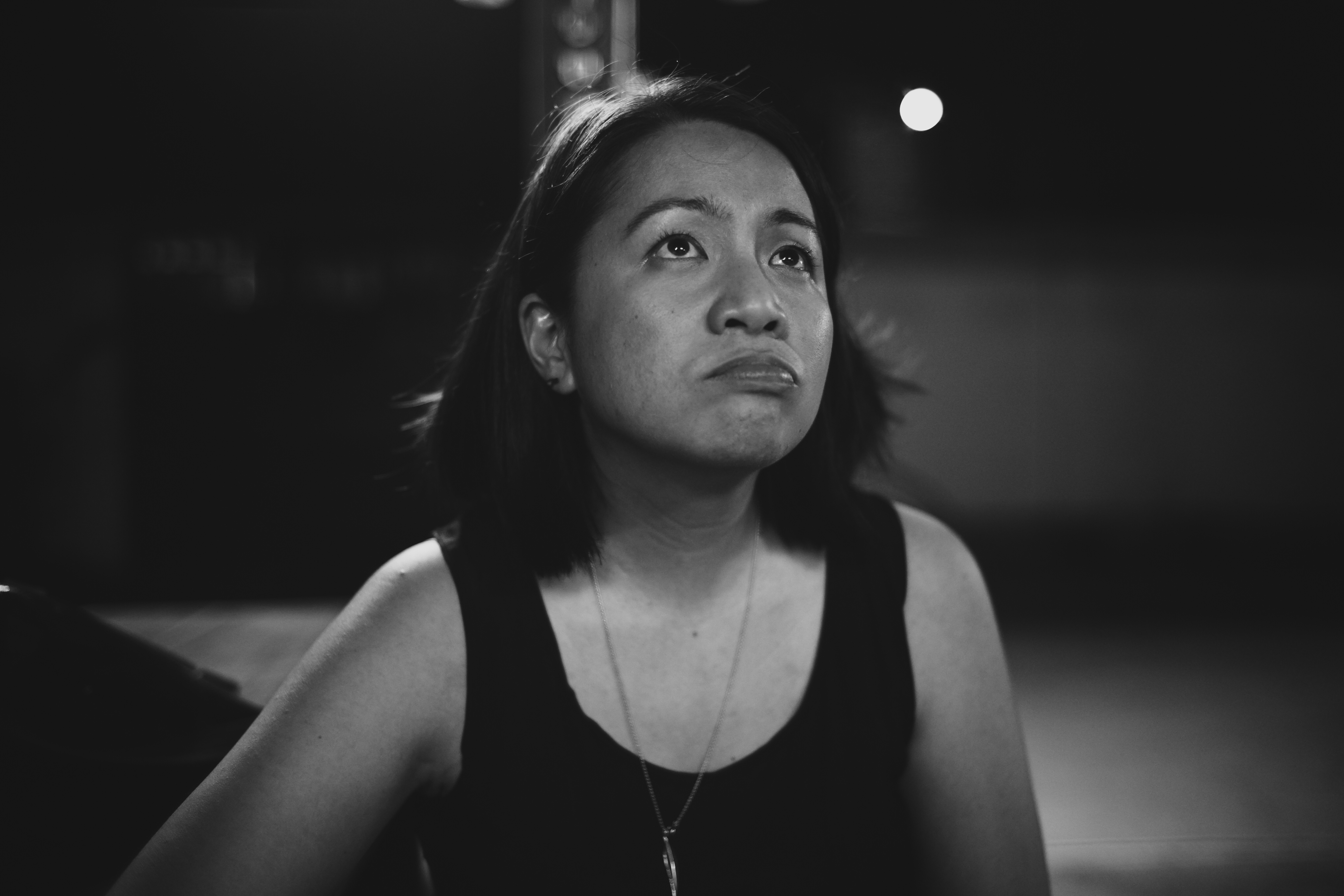 "My fellow journalists and I go for a drink, we talk to each other. I think we're the only people who can understand each other. We're damaged goods."
Do you ever fear for your safety, or do you expect that the coast guard won't engage in any provocative actions that can be considered an act of war?
When I'm out there, I'm hyperfocused on what I need to do. I need to keep myself safe, I need to keep my footage safe, I need to tell the story. My mind is switching back and forth between those three things. I make backups of footage and hide them in different parts of the boat. if they were going to do something funny, I wasn't going to come home with nothing, that is always my mindset. How do I not make the situation worse? I tell my crew, if they haven't spotted us yet, stay hidden. Because we need to protect the fishermen. But when they do come for us, we do bring out the cameras, and it becomes our protection because they can see we're filming them. I tell the crew to not to do anything to provoke the Chinese, don't shout back or give the finger. When I watch the footage when I get safely back on land, that's the time I realize that shit, that was something,

I've had the sense that they weren't going to physically assault us, that might be construed as an act of war. I need to take the tension down and mitigate the risk. If you're Filipino and you know the law and you know what is rightfully ours, it's impossible not to get angry. You know that this is what they're doing to other Filipinos with less power and influence, who don't have cameras to keep them safe. Again, it shouldn't be about you and your feelings. That's an additional step for me, to have to pocket my feelings temporarily to get the job done. When I get back, that's when I talk to people and vent.

Has anyone ever tried to discourage you from doing these kinds of stories? Like what does your family think?
At some point I think my parents stopped watching my stories. I wouldn't tell them exactly what I was going to do. If I was going to war, I would tell them, "Oh, I'm going to this province, which wouldn't be inaccurate." Then they would see it on TV Patrol—"This is not how you painted it!" Sorry, but I'm fine. I'd send them happy selfies throughout the day of me eating good food or sleeping comfy, when I do sleep comfy.

My mom is of two minds about this. She is proud but also incredibly worried for me. My parents always say, if you still have it in you to keep going, then keep going, but if it gets too much, you can always come back. There's no hiding it now. At some point, for mental health reasons, you do have to share. These attacks are of a psychological nature. These are mind games, and the more you keep it to yourself, the more they'll get to you.

Now, I do share with my family how difficult it has been and how difficult it will be, just so they know.

I was going to ask how you handle the PTSD. That's a lot of heavy stuff you have to deal with as a conflict and defense reporter.
My fellow journalists and I go for a drink, we talk to each other. I think we're the only people who can understand each other. We're damaged goods. If journalists were to make a map of a city or a country, it would be a map based on incidents like, this is the street where there was a rally, turn right to where there was a murder, second corner, there was a kidnapping. It would be a really twisted Waze if we made a map.

I try to talk to friends, distract myself. I recently became a fan of BTS, which is uncharacteristic of me, but I'm really into it right now. And professional mental health therapy.

Have you ever backed out of doing a story?
When the risks outweigh the benefits, especially when I'm out in conflict areas and I get invited to interview people in places that I'm not familiar with, in conditions that I can't control. Colleagues have been kidnapped, so it's not a figment of my imagination to think that it could happen to me. Those are the only times that I've declined a story. As a reporter I'm not only responsible for my life but for my cameramen, they are husbands and dads who have families to come home to. That's always in my mind when I have to make decisions.

Has the shutdown of ABS-CBN changed the way you approach reporting? Is there more pressure now among journalists to self-censor?
There is that pressure. The largest, oldest media company got shut down just like that, without decent evidence to prove they don't deserve a franchise? You'd have to be stupid not to get the message: you can't fuck around with the government. The threats against us haven't stopped, they're trying to float this idea that they're going to look at the land title of the ABS-CBN compound. The message is that we're not done with you yet, stay down.

It does affect journalists. You end up thinking twice or thrice before you hit the send button. You run scenarios through your mind—what are they going to say, what are they going to do to me, and what are they going to do to my company? Are they going to pull us down deeper, are more of my colleagues going to have to lose their jobs? It's so much pressure you shouldn't even be thinking about but are forced to. It's real. It's a lot more stressful to do the job nowadays.

On days when I'm down, I look to other journalists who are soldiering on and I'm like sige na nga, nahihiya ako. They're all fighting, so I might as well keep fighting with them.

How has the idea of your job evolved since you first became a journalist?
When I first came in, I was out to tell a good story or an interesting story that people might like. I thought my only job was to take a complicated situation and simplify it enough for most people to understand, or to go to a place not a lot of people can go to and take them there vicariously. But now, my thinking has really evolved, the landscape has evolved, and telling a good, clear story is just part of it. You also have to debunk the lies that are being told outside of your truth, and you have to wait for the attacks against you, and either fend them off or ride them out, and steel yourself for when you're going to do this all over again.

The existence of people and machinery who deliberately tell lies, that is something I never ever thought about as a young journalist more than 10 years ago. Even now it's pretty appalling and frightening to see just how much effort is being put into distributing lies to people. So it's definitely a lot more nuanced, more serious and scary.

It seems like female journalists are being targeted more. There's Maria Ressa of course, Pia Ranada, yourself, and a few others who are perceived to be critical of the administration and have been attacked, harassed, or sued. Do you feel that's the case?
I don't know if women are more harassed. From my experience, apart from the gaslighting that I hear from officials, for example when I got chased by the missile boat, I was told that it wasn't that big of a deal, but I'm a girl and so I'm emotional. A missile boat in the WPS! My emotions have nothing to do with that. The men [in government] say, "Oh we're used to seeing that, you should hang out with us more."

I don't know if it's just a coincidence that women are being attacked, I can only speak from my experience. You shouldn't be out here, you're a girl. Why are you the one they're sending out to these places of discomfort? They look at you like you're such an aberration. But this is fun for me!︎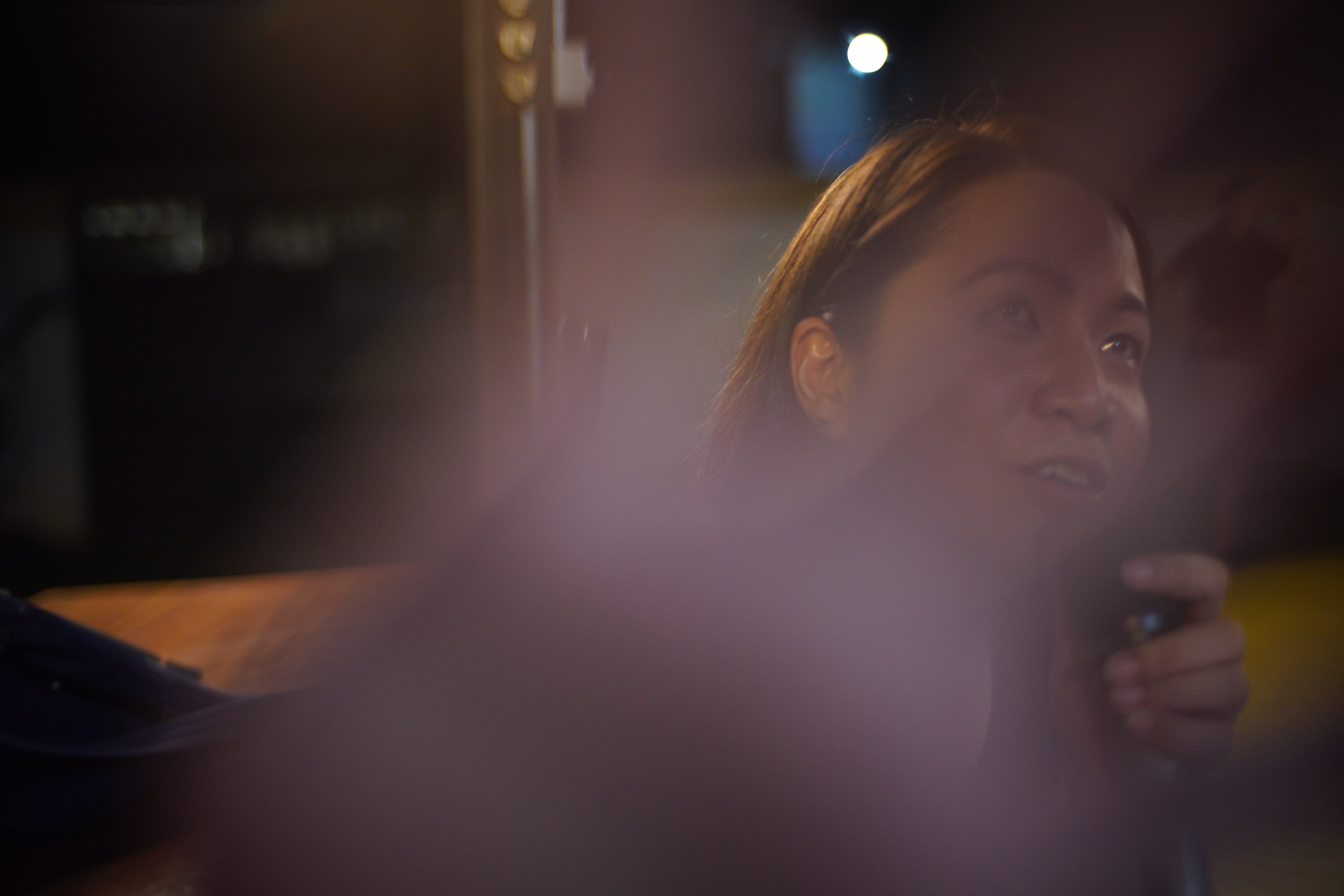 Audrey Carpio is a writer and former magazine editor.