Friends with Natural Wines


by Anna Canlas
Photos by Colin Dancel. Shot on location at Can and Shared Space.


Writer Anna Canlas muses about natural wines and shares a glass or two with the men behind Bombvinos.
F
or many years, in college, my animus was a boy plopped down on the floor in a white t-shirt and jeans, reading
Sex, Drugs and Cocoa Puffs
. His name was Joey Osmeña, and he was unaffected by the people streaming by him, walking, not reading. This was before I knew all about inconspicuous consumption, or when people wear their good taste (and knowledge) as lightly as possible. Which is probably a good starting point for what we've met in the present time to talk about: his business selling low intervention wines — better known as natural wines —
Bombvinos
.
On a sunny Friday off Kapitolyo, he and business partner, Paolo Monasterio, arrived one after another in the same outfit of linen shirt and dark pants, and presented the group with a big ol' bottle of Cantina Giardino Vino Rosato, brandished from a neoprene sleeve.
"I thought it'd be fun to have a Magnum," Joey said.
And it was. The mineraly rosé poured popsicle pink in the glass, and was just the thing to cut the Andok's
litson baka
and rice I'd ordered for lunch.
"I think natural wines go really well with Filipino food, because there's a tartness to it," Joey declared.
Indeed, browsing the product pages on bombvinos.com will turn up sentences like "one would be in danger of finishing an entire bottle to wash down Jollibee Honey Beef Rice" (Konpira Maru, Piss Christ Sangiovese Rosé, ₱1,550.00). Or even musical pairings: "This would pair dangerously well with Pick Me Up and Dance by Melba Moore" (Lammidia, Panda, ₱1,750.00).
Joey is all about hospitality: "I grew up in that kind of household. My mom was always hosting people. Almost every weekend, we had guests over. My parents were hosts. It was a role I played as a kid, like come downstairs, and help us host."
Joey, who writes the copy, is responsible for this mingling with danger, nosh, and disco. I knew him, too, in our post-college years as a DJ, and later, the guy in his MBA class who made the playlist for their Siargao trip. It was when he joined the wine club in grad school that he developed his appreciation for the community and culture around natural wines, making friends with the few people who were curious about them rather than the high-end, traditional wines. Now he's in innovation consulting, bringing new ideas to the world with both flair and rigor.
Paolo, who used to work in San Francisco at an Uber-for-cannabis company, holds a day job, too, as head of e-commerce at Welcome Worldwide. When his and Joey's first inventory of bottles arrived in Manila during the lockdowns and they parked their plans to reach out to restaurants, Paolo got the Bombvinos site up and running so they could sell directly to customers. Storage being a key part of any e-commerce business, he recounted how they shared space with a cousin. "As we were really investing most of our money in inventory we tried to find creative ways wherein we can function to reduce cost and be lean given the constraining challenges of the pandemic."
Both of them source, which puts them in touch with a lot of the easygoing producers who make wines with none of the ceremony, additives, and uniformity of conventional ones; wines that will surprise you, that you can just open on a Wednesday night.
At least that's what Konpira Maru, or Australian makers Al & Sam, say. Their own
bio
echoes Joey and Paolo's vibe; just 2 guyz who are having a good wine.
"It's kind of a reflection of youth attitudes," Joey said. "Openness, all of that sort of philosophy. Getting away from human-made structures, and ways of thinking and mindsets… without worrying about what people who came before you said you should be behaving [like] or being."
Traditionally, there are at least seventy-two additives allowed in winemaking to control flavor, aroma, and texture. Natural wines give up that control. For example, the producer of the rosato we were having explains that in their cellar, "fermentations are spontaneous, with more or less long macerations," when grape skins and solids are steeped. This unfilteredness carries through to the customer side, with Paolo pointing out that most Bombvinos shoppers are first-time wine drinkers.
So far, what Joey and Paolo love about their side project is how they're attracting their people: like the group that started with three bottles, then four, then five, until they'd drained twelve, at Bombvinos' recent event in Ebi 10, Poblacion. As the funkier-profile bottles were sent to the tables with stacks of airline cups balanced on top, Paolo overheard the day-drinkers at that table saying that the Bianchetto had a pandan note to it.
Paolo admits that some natural wines can be a bit on the funky side. Like kombucha? "That's normal. A lot of [customers] say it's light, day-drinking wine, and it suits the weather."
I first got a taste of people swooning over natural wines while watching a video of Action Bronson
drinking the stuff through France
with his friend, Clovis. Action did a show in Le Trianon September 2015 (Mr. Wonderful tour); Clovis introduced Action to this wine named Susucaru when they were backstage and from that day on, Action couldn't think of drinking anything else other than natural wine. Clovis is interesting because he's a natural wine distributor, uncorking a lot with restaurateurs, like those behind important 11th arrondissement spots Le Servan and Septime. They go around Paris smoking up, eating at all their friends' restaurants, and day-drinking. But Clovis is also a friend to Dua Lipa, whose lately formed natural wine interest, she credited to Clovis, in an interview about her favorite things
in the FT
:
The last thing I bought and loved was Pink Pong natural wine from Yard in Paris. It's a wine bar and restaurant founded by my friend Clovis, who is passionate about natural wine. Something like Pink Pong is a bit fruitier and lighter – this one is a red/white blend. I'll definitely be recommending Yard in my new newsletter, Service95, which gives you tips on where to go and what to do all over the world. 6 Rue de Mont-Louis, 75011 Paris
On March 4th, Bombvinos sent out a mailer dropping her name:
Subject: New Cuvées! Lammidia

Welcome Lammidia Vintage 2020

Absolutely delighted to share our newest batch of wines from our friends over at Lammidia. Hailing from Abruzzo Italy.

Introducing the new Bianchetto 2020 this vintage is a great easy still skin contact that lends well to most white wine occasions; it's dry, fruity and well balanced.

We are extremely lucky to secure allocations for this delicious skin contact Rosè - these have been flying off the shelves overseas and occasionally making an appearance on Dua Lipa's IG feed.

Which I, in Antipolo, bought.
And that's what the culture became right? People liking things and sharing them. Connecting through consumption.
"We also want to be a platform where we can kind of showcase design and people's creativity without being too corporate."
Both times that I conversed with Paolo, he's given me some big tip — that day it was donuts. "I ordered from every establishment that sold donuts." What's your favorite? "Big Buns PH. It's SO good." I didn't realize there was a big donut thing going on. "Dude, Green Bar, it's a vegan place but they make really good donuts. Peanut butter and jelly. Actually it's better when it's not fresh. I stick it in the fridge for like 30 minutes and it's a little cold so the jelly's cold."

"I didn't realize you were such a connoisseur," Joey said.

Epiphany and taste came up a lot through the rest of the conversation, in what became a long lunch.

"We got some comments from some customers about our graphics that needed work. We're just 2 guys tryna make it work," Paolo said with a laugh. They've since tapped the right people.

Paolo talked about working at an agency for the longest time, that he highly values the inputs of creatives. "I was in accounts… I'm never gonna be that client that is a dick cause I love creatives. I'm just gonna make sure you unleash your creativity… I was telling Joey when we started, we also want to be a platform where we can kind of showcase design and people's creativity without being too corporate."

Notably it's brought about a collaboration with Happiness Research Facility on wine glasses, and community art by Ianna Rollanza, where the gods Dionysus and Apollo dance together, a reminder to balance both sides. But what Paolo said invites a meditation on the nature of a business, too. As platforms to transmit, or for those who are still searching, clarify one's values.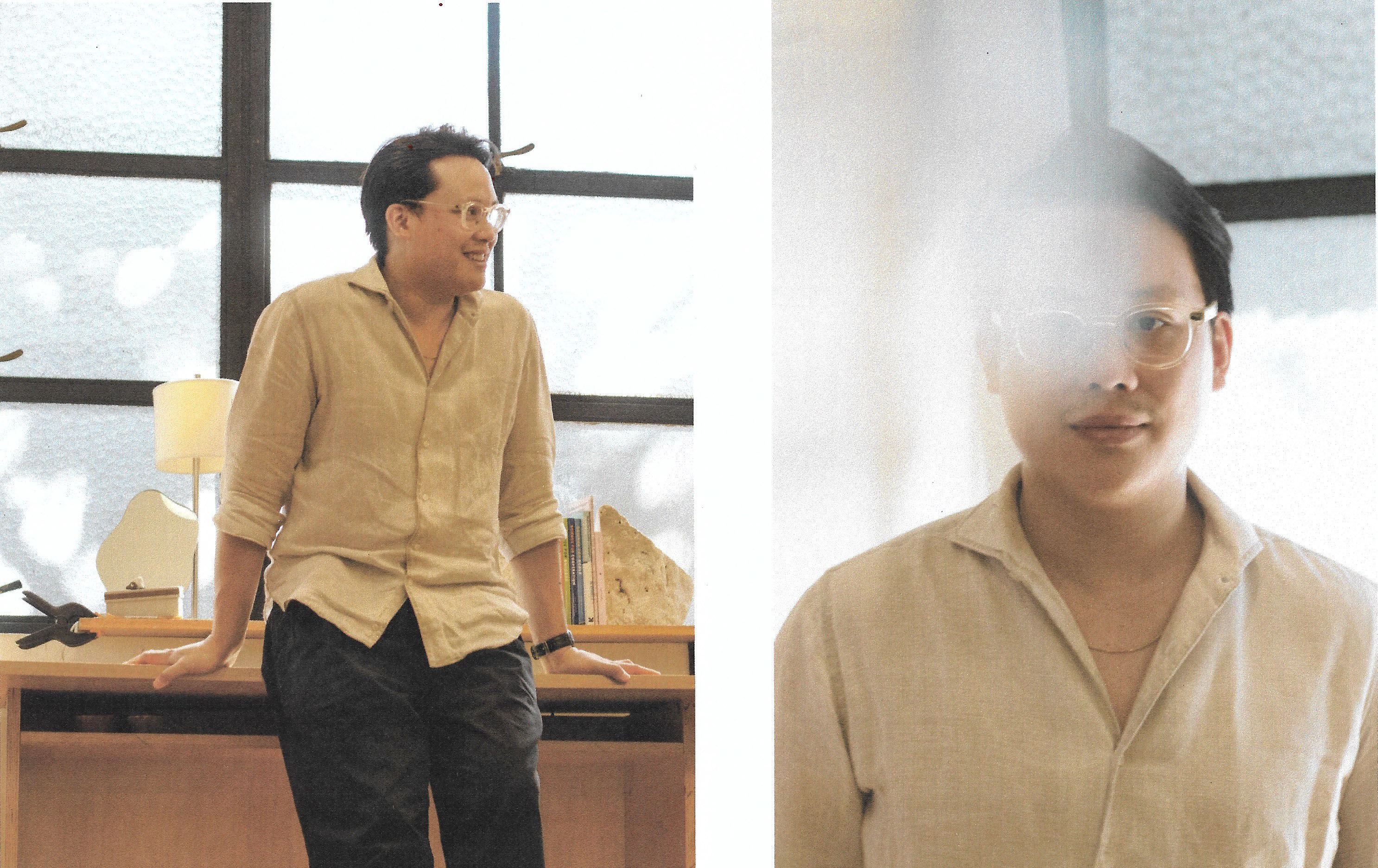 Influenced by downtown New York and Brooklyn plus San Francisco's eating scene, distant cousins Joey, 34, and Paolo, 31, started planning their natural wine business three years ago while the former was in New York and the latter in Manila. Instead of launching with a website, at first they just sent out the link to a Google sheet of their inventory.
I love the story of Cantina Giardino, a joint venture between six friends who decided to preserve old vineyards and native grape varieties in and around a mountainous town in Southern Italy. The project's headed by Antonio and Daniela di Gruttola, who source fruit from 16 distinct parcels across six hectares of land. "From the beginning, the aim has been to source older vines (50+) from contadini who have been working traditionally for generations but were at risk of having to abandon or uproot their land. The indigenous Aglianico, Coda di Volpe, Greco and Fiano grapes are used to make a wide, ever evolving range of reds, whites and rosé, all bottled with distinctive labels designed by a tight-knit crew of local artists. Vinification is an instinctual, unique process each vintage. Each year, the wine ends up where Antonio feels it needs to be."
Contrast that with producers who
perform natural wines
, but don't actually treat workers on the land with dignity, and even Joey's sum-up of the toxic world of money-moving, where he used to be. "You know I used to work in banking? Well, it sucked. You know how in the US the stereotype of the banker is the movie Wall Street, [the character] Gordon Gekko? A lot of them were basic dicks. So I was like, yeah. I definitely don't want to get back into banking.
I was curious when I heard about innovation consulting. Consulting is rigorous, you have to present ideas and have strong proof points to back those up, but it's also creative.
I think I was creative when I was a kid but my parents were always a certain type. Like, oh you're good at math, be a banker. So this was kind of like my moment to be like no, I think, I can be creative. So I've been doing that for the past three years. It's been fun. I really enjoy it."︎