Equality Is an Open Book


by Jonty Cruz Photos courtesy of Karissa Santos

Karissa Santos on her career as a children's books designer and how projects on racial issues and LGBTQ heroes serve as an education for her too.

F
or someone who spends her days designing children's books, there was a time when Karissa Santos struggled with the idea of having kids herself. "I remember a conversation I had with a friend one drunken evening. I couldn't understand why anyone would want to bring a child into this world (especially with everything that was going on around us)," she says. "I thought it was a selfish thing to do since there was (still is) a lot of hate in this world. And by the time I'm dead, these kids would have to sort out the mess that my generation had made."
It's an understandable concern that carries with it even more questions but Karissa said that after talking to her friend she had gained some insight and even a way to help. "My friend responded with 'Well, it doesn't matter what the world is right now, it will be your job to teach your child to make the world a better place' and that made me think. I want to be a part of that cause." While she doesn't have kids herself, she hopes that through the books she's worked on, she can help and teach other kids—and maybe a few adults as well.
As a child, Karissa grew up in the Philippines surrounded by friends and family, exploring and playing
patintero
with her cousins. She loved the outdoors. So much so that she only went back indoors for "meal time". It seemed like a carefree life for the most part until she and her family moved to the United Kingdom at the tender age of 12. That's when her life took a drastic turn.
"I left a big part of me in the Philippines," says Karissa. "It was a real struggle to fill in that hole here in the U.K. It came to a point where I didn't really know where home was."
While life improved for her family, Karissa found it hard to be the same kid she was back in the Philippines. From being an adventurous child who never stayed home, her exploring went inward and online. "We didn't know anyone when we moved here so I was online with my friends and family back in the Philippines almost everyday," she says. "I was on my laptop 24/7 and this was when my interest in art grew. I discovered new interests in photography, painting, website design and films." Little did she know then that this would be the initial spark that would lead to her career in publishing.
Karissa took up Design for Graphic Communication at University of the Arts London, London College of Communication. While she enjoyed art, it was never really one of her strongest subjects and many thought she'd take up things closer to her strengths like Science and Maths. But Karissa was an explorer after all, and exploring is all about facing the new and unknown. So she took it as a personal challenge to study the arts and discover herself in the process.
"[That] first year was all about exploring all the different art and design disciplines," shares Karissa. "It was very useful for me as I didn't know exactly how to progress my interest in art into a career. We did all kinds of things: printmaking, letterpress, photography, illustration, branding, book design, etc." She took up graphic design and the fundamentals of visual communication in her second and third year at the university. "In my last year, I focused on book making, particularly children's books."
So was she always into children's books? "This is going to be disappointing, but no, not at all," she says. While she did grow up surrounded by books, none really caught her attention save for the illustrated encyclopedia set they had. "I could spend hours looking through those."
These days though, books demand her attention more than ever. Over the last several years, Karissa has made a name for herself as a children's book designer from her first job at Parragon Books to now becoming Senior Designer for Quarto under the Frances Lincoln Children's Book and Wide Eyed Editions impints and working on bestsellers such as the
Little People, Big Dream
series,
Queer Heroes: Meet 53 LGBTQ Heroes From Past and Present
, and,
This Book Is Anti-Racist
.
The following interview was conducted over email and has been edited for publication.

︎

Hi Karissa, how's life been like under this pandemic? What's been on your mind lately?
Karissa Santos: Oh gosh! What's not?! What a world we live in. Lately, I often find my mind wandering all the time, drifting off to thoughts unrelated to what I'm doing. One minute, I am watching a youtube video of different ways on how to cook a potato, the next, I am trying to decide where I stand with
the whole statue removal argument
. I try not to think too much since being alone with my thoughts can go either way: constructive or destructive. Thankfully, most of the time it's constructive. I think if there's any positive thing to take away from this whole situation, for me, it is the fact that I was able to slow down and learn a lot about myself and about the world I'm in. It's been eye opening.
You've had quite the career so far. Can we start with your first job and what you learned there?

My first full-time job was Children's Book Junior Designer [for Parragon Books] in Bath. This was in 2014 after I graduated from University. I decided to move back in with the parents in the countryside and I found a children's book publishing company an hour away by train. Before this, I didn't have any insight on what it was like inside a big publishing company. (I've had work experiences in a small independent publishing house) On my first day, I remember introducing myself to everyone in the team and I was surprised as to how many people it takes to make a book. I think there were around 20 people in the editorial team. This is where I first learned the process of making children books. It was daunting at first but it was very fun, I was lucky to be surrounded by amazing colleagues turned friends. It also taught me the important industry skills in publishing, things I would have never learned from school or college. There are restrictions in making children's books, it's not as simple as producing a beautiful looking book.
After Parragon you went to work at Quarto under its Frances Lincoln Books imprint. What made you want to work there?
As much as I love Salisbury and living with my family, I felt it was time to go back to London after two years of working in Bath. I wanted to find a job in London and I was very lucky that Frances Lincoln had an opening. I was familiar with some of their books. In fact, that year they had won a children's book award and they just set up a new imprint called Wide Eyed Editions. I remember I would often take inspirations from their books and apply it to my work in Parragon. When I told my [former] boss about getting the job at Quarto, I was immediately promoted from Junior Designer to Designer and got a big raise. That did not only give me a boost of confidence but it also made me realise how much I wanted to move to London and work at Quarto. I remember when it was announced that I was leaving the company to move to Quarto, one of my colleagues approached me and said they were sad that I was leaving but that they could definitely see me working there as my style suits [Quatro].

I've been working here for over three years now and I feel very lucky. Because it's such a small team, it is much more hands-on. I feel trusted to make important design decisions. When I first started my journey as a junior designer, it was purely aesthetic, my emotions were detached from my work. I felt my job was to please the publisher. But now, it's not just about the looks, I work on the books with topics and concepts that I believe in, and I feel proud and comfortable taking ownership of the books I work on.


"There are restrictions in making children's books, it's not as simple as producing a beautiful looking book."
What does the role of Senior Designer for a children's book entail?
Everyday is different but a normal week would consist of briefing illustrators, checking proofs, sending files out to production, finding illustrators, laying out and the actual designing of the books, and researching trends. I mentor our Junior Designer so I have a weekly catch up with her to talk about her workload and priorities.

I noticed that [a] children's book designer isn't a well-known profession. Oftentimes, when I tell people that I'm a children's book designer, they instantly think that I illustrate the book. I guess it's a profession that is only well-known by people who work in the publishing industry. Design is important, especially in children's books, because it's what makes them more accessible to children. This is going to sound bad but we designers do judge books by the cover and we do try to make our covers as striking as possible. That's one of our main tasks when it comes to designing books. We want to make a cover that kids will want to pick up. This isn't all down to illustrations (although that plays a big part too), it's also about the concept, layout and composition, where the title goes, what font we use, the colour palette, what special finishes we use on the cover, etc. The design, illustrations, and words have to work together.

In line with that, some may look at children's books and think it's something easy to do but in reality, it's a hard skill to make complex topics and issues simple and digestible. Could you talk about Quarto's and your own process of storytelling?
It's not easy. We look at current trends and find the gap in the market. We ask ourselves what's missing in book shops. We try to stay away from oversaturated topics. We need to have the whole team (including sales, publishers, marketing, and directors) on board with the book idea before we can start working on it and it's not always easy. It's the editorial teams job to convince everyone else in the company that the book is not only important but also marketable. It may be a book we truly believe in but if it won't sell, then it won't pass the acquisitions. It's all about finding the middle ground. The design is as important as the concept. I work on finding illustrators suitable for the concept, as well as working on a mock-up cover using existing art from the illustrators portfolio to present at the acquisitions meetings.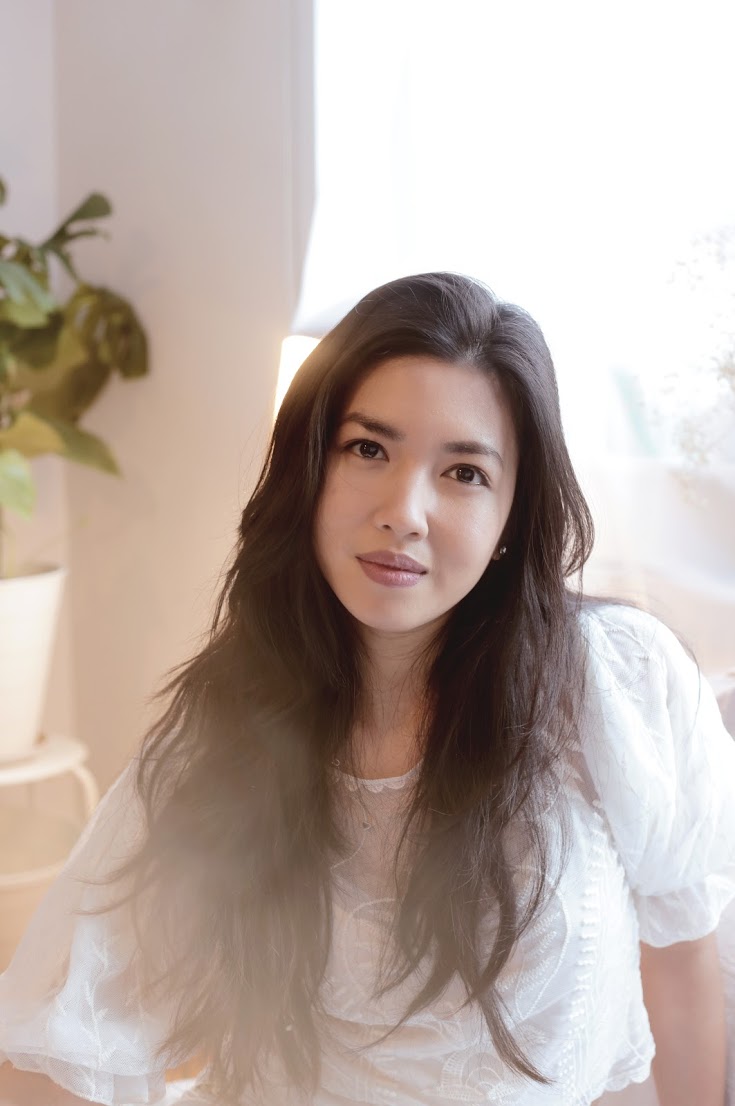 It seems so much relies on finding the right illustrator for any given project. As Senior Designer, what do you look for in an illustrator?
I spend a lot of my time on Instagram. That's where I usually find illustrators. I like to look for new artists!
Here are some of the questions I ask myself if I'm looking for an illustrator when there's a specific project in mind:
Does it suit our imprint style?

Does the illustrator's style suit the concept?
Is the illustrator the most appropriate person for this project? (Since it's not always just about the overall look.) Does the illustrator believe in the project? Is it something they can relate to?
What do I like about the illustrators style? What are my favourite pieces from their portfolio? I look at the characters, scenes, colour palette, expressions, atmosphere, etc.
Is it a style that kids will love?

If I'm just browsing without a specific project, I often just scroll and end up bookmarking tons of illustrators' posts that I like. My personal taste is a mix of the current trends combined with my background and my experiences growing up. I sometimes see a bit of me or my childhood in an image and I get excited (it could be something as small as an image of mangoes! Or kids playing outdoors, or a warm image of a big family gathering, images that feature asian characters, etc.). I'm attracted to art pieces that remind me of my childhood, which is probably why I'm in love with the natural history vibe (but with a contemporary twist).
If I spot an image that I like and feel has real potential, I get in touch with the illustrator and ask if they are interested in working on a children's book or if they have any book ideas. I believe there's a story behind the image that the illustrator is desperate to tell and what we like to do best is to help artists tell their own stories.
"I don't think these books are too political, I think it's reality, and I think these books are important in providing the kids with the tools they need to have a clearer understanding of the world around them."
"When I first started my journey as a junior designer, it was purely aesthetic, my emotions were detached from my work. I felt my job was to please the publisher. But now, it's not just about the looks, I work on the books with topics and concepts that I believe in…"
Has there been a book that stood out for you or a project you're particularly proud of?
That's a tough one! It's really hard to choose a favourite but
This Book is Anti-Racist
is gaining a lot of attention right now - this is Quarto's first #1 New York Times Bestseller. It's such an important book and I'm very proud to be part of the team that made it happen. Two of the first books I worked on when I first started at Quarto were in the series called
Little People, Big Dreams.
I worked on Emmeline Pankhurst and Rosa Parks from finding the illustrator through to approving files to print. I learned a lot from this series and it is very empowering every time I work on a title in the series. It's the kind of books I wish I had when I was younger.
Since you mentioned it, what was it like working on This Book is Anti-Racist?
To be brutally honest, uncomfortable at first. It challenged me and my beliefs and I learned a lot in the process…
I'm very lucky and grateful to have worked on this book. It's definitely new, and I believe that there's no other book like it out there (especially one that is geared towards children). And I can say the same thing about the illustrations, [Aurelia Durand's] art style is quite unique, it's very loud and strong and it works perfectly with Jamia's words. Working directly with Aurelia was a great experience. She is such a perfectionist and she put so much thought and time into her work. She gave it her 100% and it paid off. You wouldn't even think that it's her first-ever book!
Have you thought about the book recently given everything that's happening now in the U.S. and all over the world? What do you think children as well as adults can learn from that book?
Yes! We've had so many orders come in this week. It's out of print in the U.K. and U.S. so we've been busy trying to have the book reprinted. We currently have reprints going through to a number of different printers to make sure we deliver to the demand. It's a lot of work right now but I'm really happy to see this book everywhere. I know it may seem sort of a double-edged sword since the sudden success of the book has come from an unfortunate event and it may seem like we're profiting from it but I am genuinely happy about its success because it means that people are ready and willing to learn.

Of course, this is also a book I can relate to, being a minority in a first world country and all. I have learned a lot from this book, and it has made me understand a lot of things I experienced growing up in a different country. There was stuff described in the book that happened to me which I didn't even realise was a thing - I saw my feelings and experiences put into words for the first time and it was eye-opening.

I felt a great sense of accomplishment just seeing the book in people's hands (especially kids). Like I said, it's great to see people eager to learn. It's what's so great about the book, it encourages people to learn more, to be open and really listen. It's a very honest book. It's educational but not in an aggressive or accusational way. It promotes learning through conversations, rather than hate (which I noticed is prevalent right now on social media).

"If there wasn't a market for it, it wouldn't be selling as much as it is."
You also designed the book Queer Heroes: Meet 53 LGBTQ Heroes From Past and Present. Could you share your experience with the project?
It was a fun project that enabled me to learn about a lot of incredible LGBTQ people that I hadn't heard of before. Hearing success stories of people from all sorts of backgrounds and difficulties is very inspirational and empowering. And that's the sort of thing we want to equip children with for the world we're in and for what we want it to become - which is a better world for EVERYONE.

Some might argue that these books are "too political" for children to read, how would you describe these books and their purpose?
If there wasn't a market for it, it wouldn't be selling as much as it is. Some of these topics are not taught in school. This is when our books come in. We need to remember that books aren't usually bought by kids. They're usually bought by parents to help themselves understand and aid them in teaching their kids and I think that's great. I don't think these books are too political, I think it's reality, and I think these books are important in providing the kids with the tools they need to have a clearer understanding of the world around them. Find what they stand for and encourage them to step into their power. These books are also here to lay foundations of a fairer and more educated and more socially responsible generation.

What do you hope children and all the readers get from the books you've worked on?
Books that children can relate to. Books that provide some sort of an escape for kids. Let kids be kids but at the same time, books that educate them about the world we live in and the current political and social climate. ︎
Jonty Cruz has edited and written for Esquire Philippines, The Philippine Star, and Rogue Magazine. He also co-founded All Good, a social impact storytelling platform.