Type A for Effort



by Jonty Cruz
Photos courtesy of Martin Diegor


Martin Diegor on his time at Scout, the creative immigrant experience, and working at Calvin Klein.
I t's hard not to be impressed with Martin Diegor. From landing what he calls a "miracle first job" as Art Director of Scout Magazine to working on a Rizzoli-published book and now being a key member of Calvin Klein's social media team, it's clear Martin has built himself quite the résumé.

What his CV won't fully tell you though is just how much Martin has hustled through every challenge he's dealt with and how the struggle of moving away allowed him to grow and appreciate things he never did back home. "I hate to say it but it's true: I had to leave the Philippines to truly appreciate being surrounded by people who look like you, eat like, and talk like you," Martin said over email.

He talks more about his life and career in this recent online interview.

Out of Print: Hi Martin, I guess we can start with your life back in Manila. Can you share what your life was like growing up in the Philippines? What did you like doing when you were young?
Martin Diegor: I'm from your average Filipino middle class family, the only child of a single mom. Her favorite anecdote of me growing up is that I loved sketching so much that she used to bring home reams of paper from her office instead of proper sketch pads because I went through the sheets so quickly. I'm lucky to have such a supportive parent who saw creative potential in me. I also wrote short stories and poems for my school's literary folio. Eventually, I became the editor of my school paper, both in high school and in college. Writing has always been something I've done for myself and my "art" became my job, and both led me to the publishing industry. I was a design intern at Rogue Magazine under Patrick Diokno, and my first job out of college was at Scout Magazine as its art director. (Which I did not expect because I applied as a graphic designer!)

Portraits by Nathan Bajar
What was it like working in Scout?
Working at
Scout
was such a miracle first job but also served as baptism by fire. I had to learn on the job. I was completely expecting to start at the bottom of the food chain and work my way up, but when they offered me the Art Director position, I knew I'd be stupid to turn it down (Type A). I took on the role after the original AD left after the second issue, so a lot of creative direction was already set. Fortunately, the team was so great and I worked under two different editors with very precise visions for the magazine: Cai Subijano, who launched the title, and Jed Gregorio, who followed her.
Looking back, there were times when I thought I was underqualified for the role—I had basic knowledge of the industry, I knew zero photographers and models, and I constantly doubted my creative judgment. The industry is very small and it's easy to compare your work with competitors especially once the issue hits the stands.
I think the eureka moment for me was when Jed sat me down and told me to come up with a new look. We wanted something ownable, something we would read. We had crazy ideas, like taking out 90% of the cover blurbs, designing pages like we didn't have a limited page count, commissioning up-and-coming artists and photographers. The result was
the March 2015 issue with Janine Gutierrez on the cover
, with an unconventional blurb line "You want cool girl? You're up Janine Gutierrez" that sat right across her face. It was fresh and freaky and felt like we were breaking rules.
When designing the identity of a new publication, what were the things you wanted it to be? What were the things you didn't want it to be?
I was 21 when I accepted the job so I can't really say I had a grand vision for
Scout
. But I do know what it's like to read a good magazine—it makes me dream. I love it when the images make you travel, when the typography lets you in on an inside joke, when the writers leave breadcrumbs between the lines.
When I was offered the blank slate to redesign
Scout
, I think the pivotal moment was when we set out to look for titles that we liked and wanted to emulate. Back then, it felt like all the local commercial titles were looking at American publishing icons:
Vogue, Cosmo, Vanity Fair
(on the younger indie end,
Rookie
was a favorite reference). We wanted to be different. European underground and independent publishing was our source of inspiration:
i-D
and
Dazed
were top of mind but also journals like
Apartamento
and Gentlewoman. These titles to me were rule-bending and subversive, not just visually but also conceptually. There's an
i-D
Love Issue where they asked all contributors, "What is love?" The cover story answered it. The essays answered it. The photographer's assistant answered it. It was on bylines and shoot credits. I remember thinking how simple and smart and playful that issue was.
I didn't know it then but just taking in all of these references made me realize
Scout
, as a magazine, shouldn't take itself too seriously. Celebrities didn't "grace" the cover, they were invited to hang out and tell their story. We had an essay on how plants taught us life lessons. Our food page was once a stack of popsicles and we called it "Chill."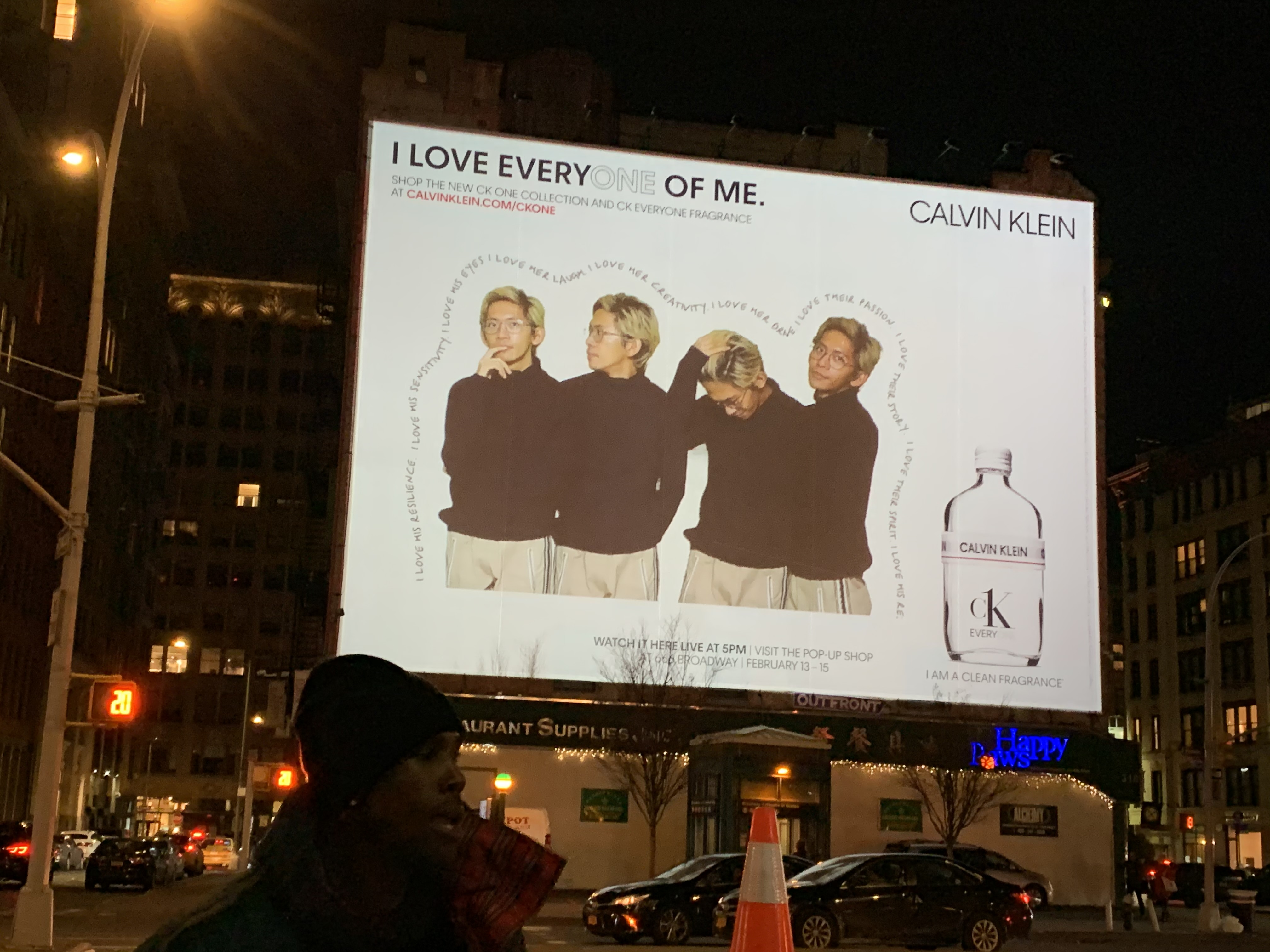 What did you learn most about your time in Scout?
Speak up if you have something to say. I'm still learning this now, honestly!

What do you think you gave most to Scout? Any regrets?
When you're neck-deep in what you do, and you love what you do, you think it's the most important thing in the world. I should've been kinder to myself. In hindsight, half the all-nighters and all the self-doubt were definitely uncalled for. No regrets, though!


"The industry is cut-throat and while talent can get you a foot in the door, honest-to-God hard work and dumb luck is what will ultimately get you in the room."

Was it hard to leave your job? What made you move away and how did that affect your own goals in life?
I left Scout when it was gaining momentum. I thought it was career suicide.

I was maybe about seven years old when my mom first mentioned that we would "eventually" leave for the US. Well that turned out to be 15 years later and when our green cards got approved, we had six months to leave.

But again, Type A! So I got over the death of my publishing career and aggressively pursued the next opportunity.

What did moving away do for you creatively?
Uprooting yourself to a place where you don't have professional connections definitely kicks your survival mode into high gear. It wasn't at all about fulfilling my creative goals. It was just to earn to pay rent, buy food, and afford going into New York. During our first year, my mom and I initially lived with relatives in Princeton, and when I started getting job interviews, I had to be smart about going into the city because it was $16 each way via the New Jersey Transit. Not great when you have $300 left in your savings. Fortunately, a former org-mate lived in the city and let me crash a couple of nights so I could schedule multiple interviews per trip.
What were your first few months like living and working in the city? What were some of the initial challenges?
I didn't move from Princeton until a full year later! I commuted every day even when I started my first job in New York. The train back to New Jersey didn't run 24 hours so I stuck to a schedule. All my museum trips, dinners, and late nights were all planned. I became so good at it that I remember once catching the last train just on time, even if my head was splitting from all the drinks I had that night.

Also, I still don't live in New York. I have an apartment in Jersey City.

What was your first break there and how did you get your foot in the door?
Job hunting was something I had to be creative with. I initially wanted to pursue publishing, so I cold-emailed editors and art directors from every magazine I could find. I promised my mom I would get work at the nearest Costco if I didn't get a job I wanted within six months.

My first gig was an informal internship with former V Magazine Art Director Greg Foley. It didn't pay much, but he wrote back to me saying he had a personal project and he needed help with illustrations for his book called COOL: Style, Sound, Subversion. Of course, I said yes. I did everything remotely and we talked over video calls. I met him for the first time months later when he did a risograph lecture at NYU. Turns out he's half-Filipino!

He actually recommended me to Aiofe Wasser (former Teen Vogue creative director) for a creative role in J.Crew, which fell through because they froze hiring at the time. About a year or so later, I got to work with Aiofe at Laird+Partners and she remembered me from Greg's recommendation. The industry is cut-throat and while talent can get you a foot in the door, honest-to-God hard work and dumb luck is what will ultimately get you in the room.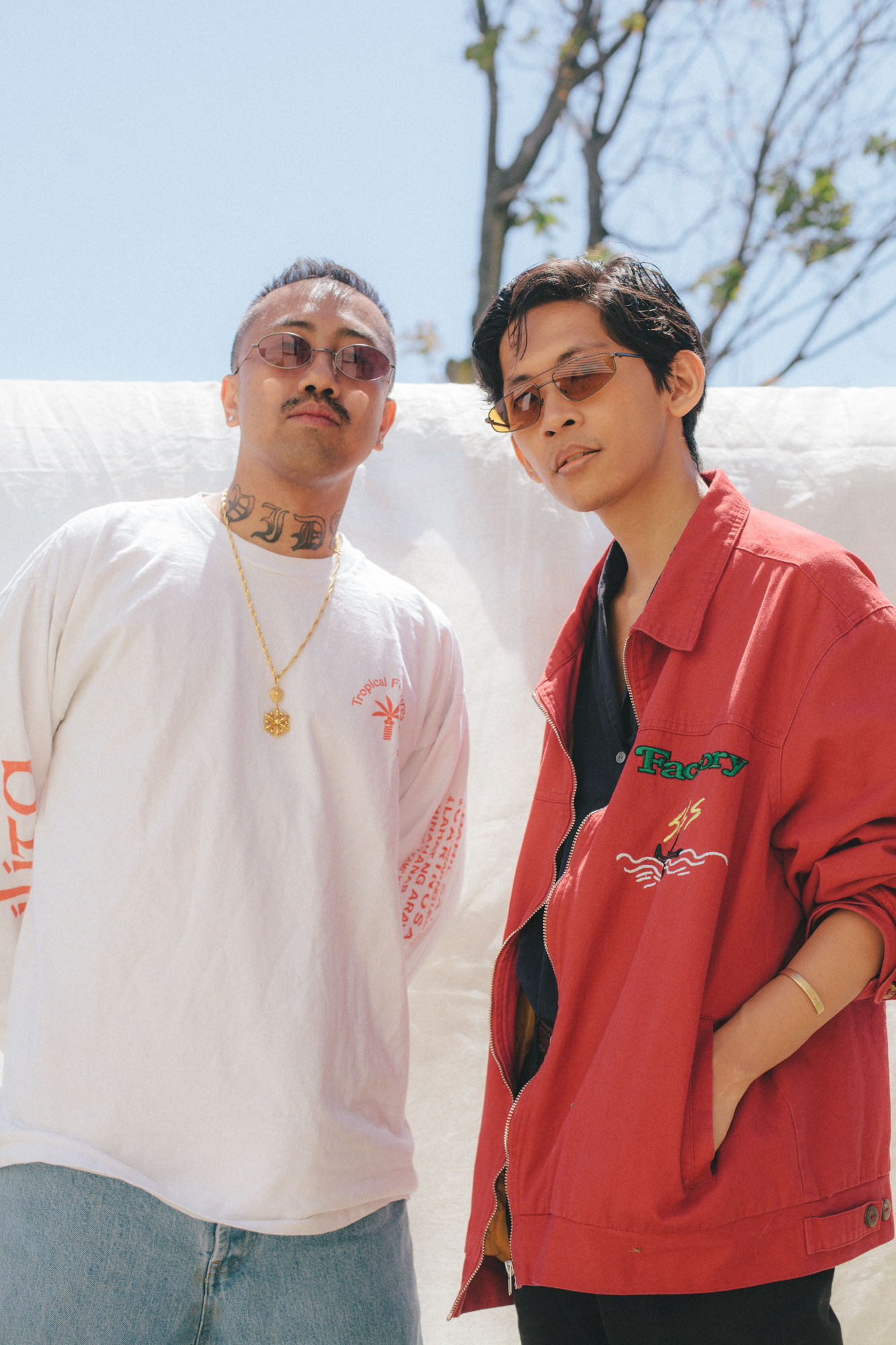 Reading up on your bio and folio, it seems like you quickly went from one gig to another. Was it really that fast or did you have some downtime as well in between?
I've been here for four years now. After the internship with Greg, I got a job at a startup digital agency called Kworq and I stayed with them for a year. Then I got offered a position at a bigger ad agency called Laird+Partners, which focused on fashion and luxury. It was a pretty tough job and all the stereotypes of New York ad life existed there—long hours, tough clients, competitive workmates. We once had a pitch where the upper execs took a late flight to Zurich to present to the client while the creative team stayed and worked on the deck. We finished the presentation just before they landed, which was around 4:00am. Luckily, I was part of a solid team and we always supported each other. After two years there, I was approached by a recruitment agency to explore a new opportunity. Turned out it was Calvin Klein, and as of writing I'm about 9 months into the new role.

My "downtime" was dedicated to an online course in art direction in 2018 and writing and producing a short film in 2019, [Homebound]. (Type A!!!)

Can you talk about your role in Calvin Klein, what your day and work process is like?
My formal title is the Manager of Social Media Content Creative. (Quite the mouthful!) I work with both the Calvin Klein creative team and digital content team to conceptualize and produce the whole gamut of what is considered "content"—from curating submissions from influencers to covering events to shooting serialized video content for our YouTube channel. I once made animated assets that got projected all over a building for a CK event in Berlin. It's a lot of work but I still pinch myself that I get to do what I do. [A few months ago], I made a creative brief that was sent out to Lil Nas X. It's still quite surreal.

How has social media changed for you over the years and working in a more open but far more critical internet?
I think I never quite understood the "power" of social media until we posted a photo of a guy wearing heels and it launched a long, heated conversation on masculinity in the comments section. Although Calvin Klein has always supported the LGBTQ+ community, it's still a global brand with customers from all walks of life, including people with conservative leanings. I think it's so important for brands to establish where they stand on certain issues, and I'm glad to be able to sit in a room where decisions like this are made.

Day-to-day social media content is still considered secondary to the seasonal above-the-line advertising that catapults the brand into pop culture relevance, but I think it's the conversations that we tackle every day on our social media platforms that keep us there.

How much of what you do is from your own creative goals and how much is dictated by analytics?
A great part of it is dictated by analytics. Modern-day Calvin Klein prides itself to be data-centric, hitting trends on the cusp of going viral, whether it's design, casting, or our approach to content. For example, we could design an Instagram carousel with video and stills, but depending on analytical feedback, we might switch out the next carousel's first card to be a still, or a video, or a still with animated text. What doesn't change is the visual signature—sexy, confident, provocative. I consider data and analytics as tools, like brushes to a painter. I work with the best one based on the canvas, but it never really affects the image I want to paint.

How do you develop your own voice while working at such a big brand?
I'm blessed to have a creative director who understands my voice. He's critical, but only to make my idea better and not necessarily to push his own.

Working at a brand with this caliber, I realized early on that they truly hire people for what they bring to the table. Every person I've met here is really good at what they do. That said, no matter the great, creative work we do, It's just a job and the brand is still a business. This is why I still pursue creative endeavors outside of work, like writing. Outside the doors of 205 West 39th St, I can do whatever I want.

"I love it when the images make you travel, when the typography lets you in on an inside joke, when the writers leave breadcrumbs between the lines."

What have you learned most about yourself being a creative working in New York?

Never be complacent. When you think you've made it, think again.
There has been a huge community of Filipinx creatives living or working in New York for at least half a century. What can you share about that community and the people thriving and/or struggling there?
It's been amazing to connect with other Filipino creatives here. I constantly support and collaborate with this collective called
Sari-Sari
, a group that organizes different initiatives to provide a platform for young, creative Filipinos, whether it's a dinner, an art show, or a simple Zoom call. I hate to say it but it's true: I had to leave the Philippines to truly appreciate being surrounded by people who look like you, eat like, and talk like you.
Individually, I think Filipino creatives are thriving; there are so many of us behind the scenes doing amazing things. But as a community, as a people, there's still a long way to go to strengthen representation and our cultural impact.
You've been there for a couple of years now, what does the immigrant experience do for your creativity?
Each immigrant's experience is unique, but I think it's safe to say that a common thread is seeking a sense of home. I've been fascinated by this idea, whether it's homesickness, or finding a new place to call home, or people to surround yourself with, or simply being comfortable in your own skin. These themes have informed recent work. Homebound was born out of that, but also now at Calvin Klein, I get to tell people's stories—from topics on identity for our recent Pride campaign to stories of confidence for our underwear content grounded on the sexiness of self-acceptance.
What are the differences working there and in Manila that people might be surprised to know?
I can't speak for other industries but I never got questioned on my educational background. In Manila, we're raised to think that a good school will be your golden ticket. And while it's true to an extent, especially for other lines of work, I've never had to talk about my school and all my interviews went straight to talking about my portfolio and what I can bring to the table. (And whether I need visa sponsorship or not!)


Do you think you still have some unfinished business in Manila?
Manila will always be a special place for me, but the thing with knowing about the US move at a young age meant I made sure I didn't leave unfinished business. However, I still really want to explore the rest of the Philippines; I haven't even been to Palawan!

For anyone thinking of moving to or working in New York to further develop their creative passions, what would you tell them?
Some days, working in the Big Apple for big brands will feel like a dream, but on any other regular day, it will be tough, especially in the beginning. People will say 'no' to you a lot. It took me four months to get a job and I know people who had to endure longer. It won't always turn out the way you imagined it to be, and when that happens, you need to swallow your pride and your rose-tinted expectations of New York and roll with the punches. But if you stand your ground and stay long enough, you'll begin to understand what all those songs were all about. ︎

This interview was edited for brevity.
Jonty Cruz has worked at Esquire Philippines, The Philippine Star, and Rogue Magazine. He also co-founded All Good, a social-impact storytelling platform.