The Many Faces of Ryan Melgar



by Jonty Cruz
Photos courtesy of Ryan Melgar


The multi-awarded artist talks about finding his way into art, working with international publications, and dealing with impostor syndrome.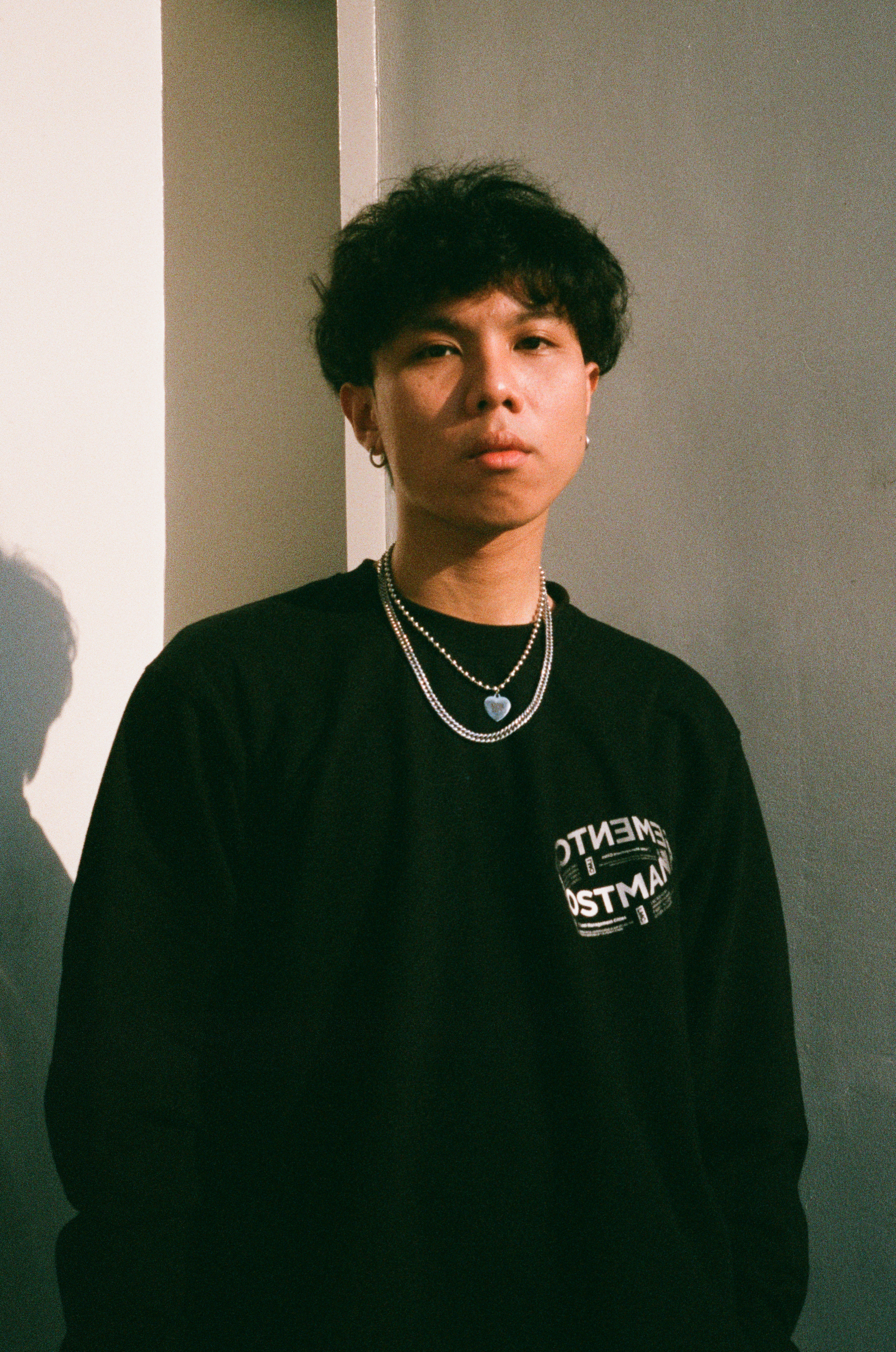 L
et's start with the facts. "
Red
is a classic," says Ryan Melgar. "
Red
aged like fine wine. Bops on bops on bops. 10/10,
Pitchfork
." He's talking about Taylor Swift's 2012 opus, his favorite album of hers. Ryan says he's been a "stan since day one" and dreams of that glorious and magical day when she finally asks him for a portrait of her.
Maybe we're getting ahead of ourselves. Ryan Melgar is an artist whose illustrations have appeared in publications like
Variety
,
Entertainment Weekly
,
Bloomberg Markets
,
BuzzFeed
, and
The Atlantic
, just to name a few. He's been awarded by The Society of Publication Designers as well as
American Illustration
for his work. In 2019,
The New York Times
selected his portrait of Tyler Perry as one of the
best illustrations of that year.
Growing up, it was hard for Ryan to imagine that this is what his life would become. "I had a pretty boring childhood," he tells me. "I was always playing after school. Pre-internet,
lagi akong nasa kalye
since
laking-kalye ako, o nanonood ng
anime. When I was in high school,
Ragnarok Online naman
. Nothing special."
In his younger days, Ryan drew anime characters and loved the work of artists Yoshitaka Amano and Tetsuya Nomura. It was in anime and MMORPGs (massively multiplayer online role-playing games) where Ryan not only first appreciated character designs, but was also able to experience a different reality. "Games were the things that gave me comfort, as I was always bullied for how I looked and for my sexuality, when I was young."
You can see Ryan channeling that different reality in his more recent work:
patchwork portraits
,
candy-colored code that showers like rainfall
, and
landscapes that tear and struggle to break out
. It may not resemble the anime he loved growing up but it's much more reflective of the person he is today: grounded but fantastic all the same.
The following was conducted over email and has been edited for publication.

︎

Out of Print: Hi Ryan! Did you always want to be an illustrator? If so, who were your influences growing up?
Ryan Melgar: Not at all. I think during high school
lang
ako
nag-
start
na matuwa
with illustration. Back then, my drawings were super shitty. But I didn't mind or take it too seriously because I just wanted to draw even if they looked ugly.
My influences growing up — I'm not sure. But I'm pretty sure that I've always liked how
Final Fantasy
characters look. Especially
'yung
works
nina
Yoshitaka Amano
at
Tetsuya Nomura. But if you look at my work,
walang
connection or anything
sa
work
nila
. So I guess I didn't have major influences growing up.
Did you ever think of becoming a professional gamer?
No, because at that time,
wala pa 'atang mga ganyan
! And I was just a casual player. I wasn't really taking all the online games I played too seriously.
Portrait of CJ Robinson for
Esquire U.S.
Did you go to art school? Or are you primarily self-taught?
Oh, I actually took two bachelor's degrees. I graduated from B.S. Information Systems in 2012. Two weeks later, I took Multimedia Arts.

Quick story: back in 2008, most of us were told to choose either IT or Nursing. Parang ayun 'yung time na "in-demand" at malaki daw ang sweldo. Bilang 'di naman kami mayaman, and I guess at that time, hindi ko pa talaga alam 'yung gusto ko, I just went with IT. And then when I discovered ~arts~, I was like okay, I want to do that. Pero 'di ako pinayagan kasi naka-two years na ako sa Information Systems. So sabi ko, kapag graduate ko na lang, saka ako magta-take ng art degree.

What career would you have today if you stuck with IT?
Definitely not heavy programming! So probably a web/UI designer. Anything that's more related to graphic design because I suck at programming, lol.

What did you learn most from art school, and were you able to use anything from your IT degree?
A lot. For starters, the basics of drawing. I really had no idea on how to draw "properly." I started doing traditional drawings for a year before trying to do digital art.

It was also interesting to learn stuff from different forms of art. There's animation, photography, studio arts, graphic arts, etc. I wasn't really able to utilize my programming and web design knowledge since those classes were removed from my curriculum, since I already took those during my first degree. However, [my] mindset of having more patience and being more mature in dealing with and managing school-related stresses probably wouldn't be there if I didn't take a degree prior to studying again. It felt like I was trained.

Portraits of Jay Z for Esquire U.S. and Blood Orange for Wired Magazine.


Do you remember the first portrait you ever did? What drew you into portraits or this style of art?
I think the very first portrait I did was A$AP Rocky in black and white. The very first full-on colored portrait was Grimes. I remember seeing their photos a lot on Tumblr and one day I just decided to try painting them. I was following a lot of art blogs before, so at first I was trying to copy how they do stuff. And then as I got better with painting, I tried doing it in my "own style," whatever that is. Until now, I don't know what my style of art is, haha. I just paint what I see!

Your subjects mostly consist of musicians (especially for your personal portraits). Any reason why you gravitate towards them or what about them inspires you?
I've always loved music ever since I was a kid. Probably because of my dad's CD and stereo collection. I could listen to music all day long. There's something about music that motivates me and inspires me. Like, there's a particular song for a certain time or weather or day or whatever. It sets the mood. It's also great background noise when you're trying not to sleep 'cause you have a deadline the next day!

Sometimes I lowkey feel like I don't 'deserve' to be published. Ewan ko ba!
What's your style and process like? How long does it take you to finish a project?
It's hard to talk about my "style" because
hindi ko talaga alam
style
ko
. My friends tell me that I have my own "style." I'm honestly still clueless as to what that is. But I usually start with a sketch/line art, then the base colors and then paint.
I have a short attention span, lol. So it usually takes me at least 3–4 days to finish a portrait.
What do you do in between finishing a portrait?
I usually try to do personal work as much as possible when I'm not doing anything. It helps me improve and also figure out if there's something that I want to change with my current process or "style."
Ryan's first published work was for the cover of May/June 2016 issue of Bloomberg Markets.
I heard your first published magazine work was for Bloomberg Markets. Was that also your first professional illustration?
Yes, it was! Shout out to Josef Reyes [Designer Director, Bloomberg Markets] for being the G.O.A.T!

I have no idea how Josef found me. I was an intern sa STATUS Magazine before and I got an email from him. I asked our art director if he knew what Bloomberg Markets was. I had no idea what it was bilang tanga talaga ako, lol. I thought it was a scam email and our art director laughed at me for being stupid. Now that's a classic! And the rest is history.

Besides accurately depicting the people you illustrate, how else do you portray your subjects? Are there other things you want to show through your portraits?
I'm trying to learn how to do landscapes and stuff. The other elements that I usually incorporate in some of my portraits are honestly a bit meh, so I want to be better at painting other objects so the final output doesn't look too boring. I think it's gonna help the portrait to look more ~litty~.

Is there a common thread to the work you've been getting? What do you think art directors and publications are looking for when they ask you to contribute for them?
Oh, absolutely. Most of the portraits that I do are photos of businessmen and businesswomen. No clue. Like, sometimes I lowkey feel like I don't "deserve" to be published. Ewan ko ba! I feel like I'm just an okay-lang illustrator, lol.

Your work has been gaining lots of recognition, though. So a lot of people feel you definitely deserve to be published. What do you think it is about your art that resonates in and outside of the industry?
I feel like it's the pagiging straight-to-the-point of my work? Kasi 'pag tiningnan mo 'yung work ko, parang it is what it is. And also, I think, how my work looks na rin. My friends have been telling me that my "style" is "3D pero flat." 'Di ko gets pero sige, thank you! Haha!
Portraits of Reese Witherspoon and Regina King for Variety Magazine.
Is there a publication or artist you'd love to work with?
I've always wanted to create album covers so I would love it if I could be given a chance to create one for any artist — especially the ones whose music I really fuck with.

Who's the dream artist you'd want to make a cover for?
That's a really hard question! I stan a lot of musicians, hahaha! But, hey, notice me @TaylorSwift, I love you, been a stan since day one!

Yes, please! What's your favorite Taylor Swift album?
Okay, I'm gonna be all Anthony Fantano in this. Red is a classic. A perfect mix of country and pop. A great transition from her country roots to doing pop [in] 1989. Red aged like fine wine. Bops on bops on bops. 10/10. Best New Music, Pitchfork.

Your portraits have become more dynamic recently. Could you talk about how you've grown from project to project?
I used to do very smooth or "spotless" portraits. I think over time I grew out of that look and wanted something I wasn't comfortable with. Textures — hated textures for some unknown reason.
"I feel like being too familiar with my work and how I do things makes me feel like there's someone out there more hardworking or more talented than I am..."
What project has been the most enjoyable or most memorable so far?
The most memorable project I did was the one with
Ta-Ku
, although that project didn't really see the light of the day. But the fact that I got to work with one of the people that I admire was amazing. And I've always wanted to do album covers, so when he gave me the chance to create a cover for one of his mixtape projects, I felt really happy.

Apart from your published illustrations, you also do photography. Could you talk about that a bit, and what about the medium you find interesting or challenging?

Oh, yeah. I love taking photos. I use a point and shoot
lang
though because I still suck at doing all the manual adjustments
sa mga
SLR camera. Hobby-hobby
lang
! I still have a lot to learn but I enjoy taking photos
kapag nabu-
burnout
na ako kaka
-paint, haha.
What attracted you to photography? Was it a way to do a whole different style of art that still felt familiar to you?

At first it was more of, like, just taking photos as a form of memento
lang
. Also a way to make me feel less burned out from doing the same thing (painting) over and over again. But over time, it [became] more than that. Like, how I could express what I have in mind
na 'di ko kaya i-
translate into painting. Though I could say the same thing with painting, haha. You got it right about photography being different yet familiar to painting. It feels sorta like an extension to what I also mainly do.
While he's gotten a lot of praise over the years (and rightgfully so), it seems Ryan's toughest critic is still himself. "I'm not saying I'm not a hard worker because I think I am," he says. "But at the same time, I feel like may mas hard worker pa sa'kin."
Looking at your portfolio, the work is strong and consistent. It's surprising to read/see you distancing yourself from praise or believing your own hype, though. If you don't mind, I'd like to ask where that comes from. Is there anything about success (or recognition) that you don't like or scares you?
Consistency, yeah — tingin ko my work has been pretty consistent naman. I'm curious about one thing, though: I want to know what you see in my work that makes it strong?

I think from an editor's/producer's standpoint, consistency really is a huge factor in it. I can imagine that when someone commissions you based on your portfolio, they already have an idea of the artwork they want from you. And it seems you follow through with that.
Nako, kung alam ko 'yan, I would have tried to fix it! Hahaha. No, but honestly, I feel like being too familiar with my work and how I do things makes me feel like there's someone out there more hardworking or more talented than I am, you feel me? I'm not saying I'm not a hard worker because I think I am. But at the same time, I feel like may mas hard worker pa sa'kin, hahaha. Impostor syndrome? Ewan ko ba, haha.

I wouldn't say I don't like [recognition], but it freaks me out every time I do a project and in the middle of doing it, I end up thinking na baka mamaya they would think the final output would be pure shit. Para akong nalalagay sa pedestal, ganon, haha. It's a lot of pressure, honestly.

What's one thing in particular you're working hard to improve now?
Landscapes! My landscape paintings are a big M-E-S-S. I'm really hoping one day I could be good at it.

If someone were to do a portrait of you, what would you want them to capture about you the most?
My face looking like how I'm so done with 2020, lol. ︎

Jonty Cruz has worked at Esquire Philippines, The Philippine Star, and Rogue Magazine. He also co-founded All Good, a social-impact storytelling platform.