Patrick Kasingsing's Brutal Honesty


by Toni Potenciano Opening photo by Eldry John Infante.
Courtesy of Patrick Kasingsing and Brutalist Pilipinas.

How does an Instagram account become something more? The moderator of Brutalist Pilipinas on the art and philosophy of documentation and what needs to be done to preserve the legacy of our times.

P
atrick Kasingsing would average 22 kilometers on his photowalks. He calls them expeditions, complete with his own maps and field notes. He spends days taking photos of the city's brutalist buildings "from all conceivable angles," he tells me. "I have shaky hands," he says. "I can take 2,000 photos but only end up posting two." Patrick is the one-man moderator and founder of
Brutalist Pilipinas
, an Instagram database devoted to documenting brutalist architecture in the Philippines.
He's a meticulous planner and an efficient traveler. But half the battle is excavating information to verify three things: The name of the building, the year it was erected, and the principal architects. Patrick's sources include an extensive network of academics and architects, but he tells me that there is one method more reliable when it comes to information on buildings: To pretend like you're buying it. "
Mas marami akong nakukuhang
information from real estate websites," he says.
Patrick says he still makes room for the city to surprise him. "Sometimes you come across hidden things, other buildings I didn't know about," he says. "I'll take a photo and I'll backtrack, Google, and research." What Patrick wants is for people to give brutalism a second look, therefore a second chance. A new way of seeing old buildings. To reintroduce it to an audience who might have grown up with these buildings without ever knowing what they were.
When I first email Patrick to request for an interview, he replies, "Sorry for the late reply!" For someone who studies 50-year-old buildings, he considers an email sent two hours later a "late" reply. We schedule a call for Saturday at 8:00 p.m. for an
e-numan
. We begin our call and I tell him: "Just be as casual as possible." I pour myself some wine while Patrick sips some milk.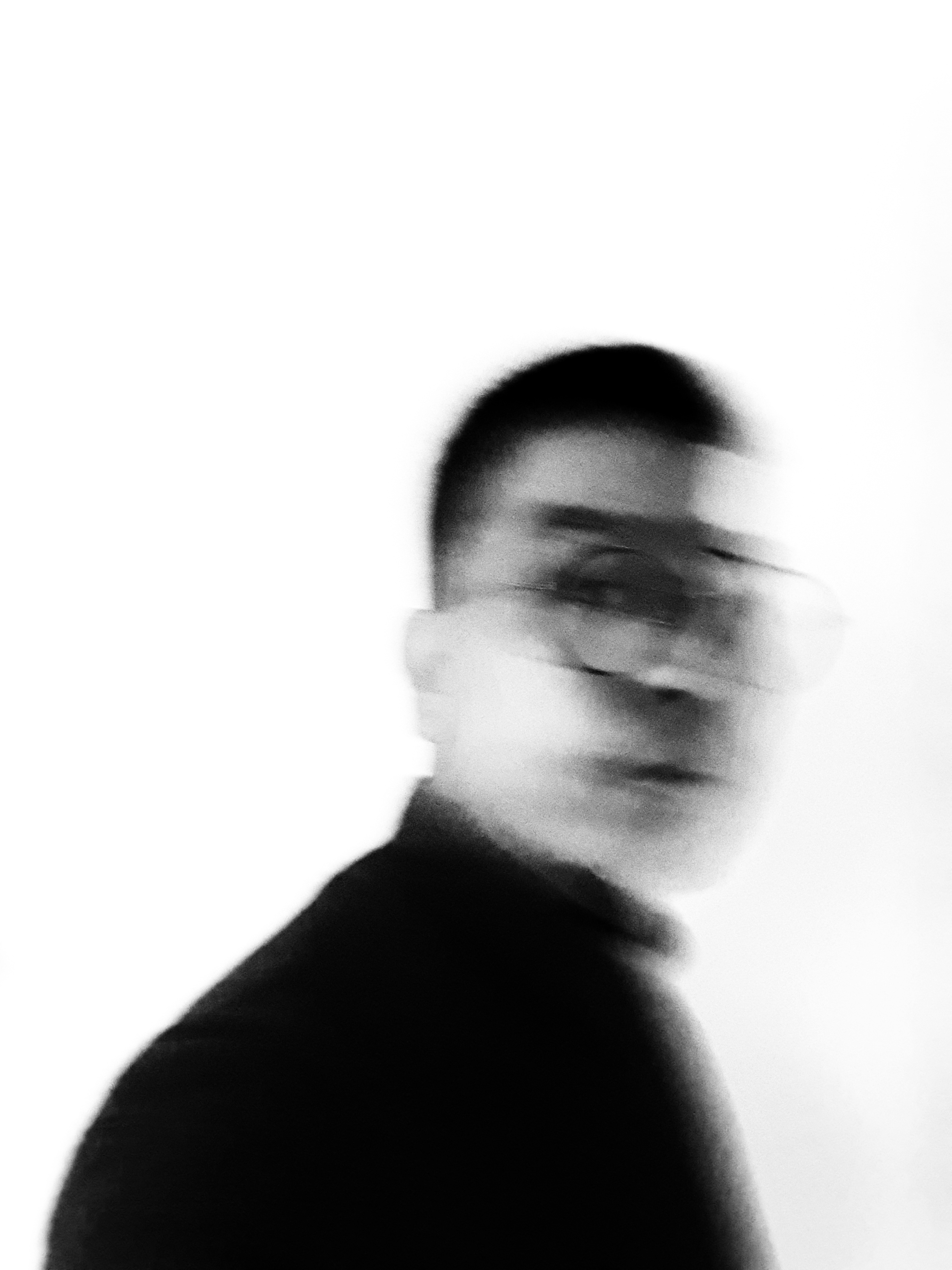 Portrait of Patrick Kasingsing.
As a graphic designer, Patrick's specialty lies in layout. While illustration announces its presence, an effective layout is one you don't see. "A smart way of allocating spaces," Patrick calls it. It's the negative space to the left of this paragraph or the text you highlight versus the ones you don't. Next time you read an article without squinting, thank a layout designer.
His love for layout led him to publishing. His career is the designer's equivalent of the ladder of success, starting out as a junior graphic designer, art director, then a creative director for One Mega. But it would be
BluPrint
, the country's premiere architecture magazine, that would have the most profound effect on Patrick.
He was mentored by Judith A. Torres, a maverick journalist whose peers include Cheche Lazaro and Maria Ressa. Patrick, a self-identified introvert, tells me it was Torres who taught him how to be brave. "She was fearless," he says, "unafraid to call out controversy or truths, or even established names in the industry."
Patrick recalls
an issue of BluPrint from 2015
on Architecture Education, where they asked architecture deans to submit student thesis projects that they felt best represented their programs. When the issue came out, it caused some scandal in the community. "We basically dissed everyone," Patrick says.
BluPrint
was called out for being harsh, these were student projects after all. But the point of the issue, Patrick says, was not to disparage young architects but to problematize the education that formed them: The lack of studio culture; a curriculum that prioritizes iconic glory over revitalizing public spaces; and a general disconnection from our lived realities as Filipinos.
"We wanted to show that the architecture curriculum was broken." Patrick says, "It's dated. Education was limiting their way to address solutions." In a 2019
press conference
, Cathy Saldaña of PDP Architects said "Architecture is not integrated into the landscape of (our) cities." We build homes and buildings a world apart from their community, context, and existing infrastructure.
Patrick's story with
BluPrint
came to an end when Torres resigned in 2018. "I was really disheartened. She was a big part of my formation," he tells me. He left that same year to work at AECOM, a global architecture and planning firm.
"Brutalism isn't just concrete. Brutalism isn't concerned with just one material, but rather how honest the material is being used."
2018 was also the year Patrick started Brutalist Pilipinas. The way he talks about brutalism is feverish and academic. He speaks as if to a class or a crowd, with proof and the urgency to prove. He's less of a salesman but more of a preacher looking for believers.
Patrick's fascination for the form traces back to 2009, the height of trashy artifacts like
Twilight: New Moon
, Ke$ha's (now Kesha)
Tik Tok
, and Cassie from
Skins
—we also had H1N1, but who needs to remember another pandemic? But if there was one profound thing to have come out of 2009 it would be Patrick discovering
Fuck Yeah Brutalism

.


"I was drawn to it because it was just so honest. It's honest architecture," he says. He uses the words brave, brazen, and optimistic. Concrete was cheap and sturdy, which is why it was the material of choice for government buildings all over the world. "Brutalism isn't shy about its intentions. It was the product of a post-war world that was raring to build back fast and better."
"What's one thing that people usually get wrong about brutalism?" I ask.
"I wouldn't say wrong, but I once got into a fight with someone on Instagram who was questioning why I posted a building that was all glass," he recalls. "Brutalism isn't just concrete. Brutalism isn't concerned with just one material, but rather how honest the material is being used. Concrete as concrete, brick as brick, glass as glass." It isn't just a style, Patrick says, but "an ethics of honesty."

"Sometimes walking inside the CCP, especially those staircases, feels
like walking inside a sculpture."
Before Reyner Banham formally codified the term in 1955, the term brutalism wasn't new. In 1923, French-Swiss architect Le Corbusier praised the use of
materies bruts
, raw materials, in buildings. Artist Jean Dubuffet used the term
art brut
, raw art, to describe works he collected from an insane asylum.
Brutalism, according to Banham, was the modernist urge to create simple and honest buildings. Buildings that were unafraid to disguise their forms behind adornment or embellishment.
"You rarely see painted brutalist buildings," continues Patrick. "Architects at the time were so resourceful. They would mix different materials into the concrete and the output would be so different if you looked close enough."
One cannot discuss Philippine brutalism without talking about National Artist Leandro Locsin. A visionary who was part architect and artist, Locsin could transform slabs of concrete to look fluid, harmonious, and weightless.
"Sometimes walking inside the CCP, especially those
staircases
, feels like walking inside a sculpture," Patrick recalls wistfully.
L-R: The staircase inside the Tanghalang Pambansa Leandro Locsin Cultural Center of the Philippines Complex, Pasay City, Metro Manila. Photos by Clark Mendoza and Patrick Kasingsing for Brutalist Pilipinas.
"I'm sure everybody asks you this, but how do you reckon with the Marcosian beginnings of Philippine brutalism?" F. Sionil Jose once referred to Locsin's creations as "fascist structures" while the late Ninoy Aquino referred to the CCP as "a monument of shame." I continue: "Is there a way for us to "hijack" these narratives without forgetting where they came from?"
"To emancipate these buildings from their less than ideal beginnings, we need the whole picture," Patrick begins. "
Sobrang konti 'yung mga
articles that delve into brutalism as a style or have a formalist appreciation of it. You can't deny the existence [of its history]. But if you end your reading there… There are so many ways to read architecture."
"That's why I always tell people to visit the building.
I
-parse
natin 'yung
form
niya
."
Patrick tells me about the PICC, which was commissioned by the Marcoses for the 1976 World Bank-IMF meeting. "Of course it had to be enormous," Patrick says. Many scholars refer to it as one of Locsin's greatest works. Art historian and architect Gerard Lico called it a study in binary oppositions: "
Tremendous weight that looks light
, horizontal tension negated by vertical soars, monumental sculpted masses floating weightlessly in a pool of still water."
But the beauty, Patrick says, is beyond the facade. "The deeper in you go, the ceilings droop down. He considered the human scale, he didn't want people to keep looking up. It has a lot of
intermediary spaces
between halls, but if you notice they were outdoors. He wanted guests to go outside. These were shaded pathways with low ceilings. He also kept them low because he wanted people, again, not to look up, but to look left and right: At the grass, green spaces, our tropical flora."
"To emancipate these buildings from their less than ideal beginnings, we need the whole picture."

Many, including our leaders, seem to believe that forgetting is the only way forward. We change the names of our bridges and streets on a whim: Nagtahan to Mabini and Emerald to F. Ortigas Jr. We demolish our oldest buildings, theaters, centers to make way for malls and ugly high rise condominiums. In kaingin fashion, we slash, burn, then we build, build, build and for what? In our pursuit of progress, I think we undo a lot of questions that may have already been answered.

"We're living in extraordinary times," Patrick says. "The pandemic put into question how we're designing our spaces today. We have some heritage structures that have just been standing there that are presenting themselves as solutions to the problems we're currently facing."

When the Quezon Institute first opened its doors in 1918 as the Santol Sanitorium, it was erected to address the country's tuberculosis problem. It was built on sprawling grounds and for cross ventilation, an architect's way of designing cooler structures through the circulation of fresh air.

There have been calls for the QI's conversion into an isolation facility for COVID-19 patients. Landscape architect Paolo Alcazaren wrote in a Facebook post, "The large open spaces isolate it from the metropolis, but it is accessible. The green spaces can also be used for tent field hospitals for triage and processing of patients, while the rooms and wards inside could quickly be made ready…far faster than building from scratch."

"We're just so obsessed with relegating stuff from the past as passé, useless."
"We're just so obsessed with relegating stuff from the past as passé, useless," says Patrick. "These heritage buildings are like signposts, milestones, that mark every step of our journey but we treat them like pariahs in our urban landscape. Part of the reason why they're becoming redundant is because we're not trying to reintegrate them in the first place."

As we wrap up our call, I ask Patrick to tell me about his hopes for his Instagram account. He tells me that he feels like he needs to do something concrete. "Pun intended," he laughs.

"Dati, gusto ko lang magkaroon ng ambag for an architectural movement that I think is suffering by trying to address its most basic problem: Documentation. But I can't be doing just that," he says. "I'm not doing brutalist buildings or heritage architecture for that matter any service with just this."

Patrick is unsettled. He needs to change things up soon, he has to. "Something with more bite," he says. "More permanence." For someone who loves old buildings in a country that doesn't, he's startlingly optimistic. He imagines a future where students of history and architecture study brutalism, our brutalism. "No one is going to cite sources from a social media account," he says. "I want to transition brutalism documentation from hobby to a study."

"There are still things, lessons, that we can derive from brutalism that we can apply to our structures today. Knowing these can benefit our architects today and help them determine for themselves how they want to practice and design spaces."

S
omewhere in Bacolor, a massive concrete wedge looms over grassy grounds. Brightly colored banderitas stream from its apex towards the sun-bleached gates common to North Luzon churches. The
sunken Cabetican Shrine
, an imposing slab of concrete, looks like it would be a better fit along Roxas Boulevard than MacArthur Highway.
Patrick first visited the shrine in 2018. "I was only brought there by chance," he recalls. While on a visit to a local Pampanga university, his tour guide, an intelligent architecture student, asked if Patrick wanted to see his favorite church. He agreed, expecting the usual neo-romanesque structures common in provinces. When he saw it, he was aghast. "Shit. That's a church?"
One side of the structure is roughly the length of four basketball courts. It stands at 12.7 meters, but locals swear that it used to be taller before it was partially buried by the lahar flows of the 1991 Pinatubo eruption. To enter, you crouch or crawl through a 1.7 meter arch filled with bat droppings. For a large part of the year, the Cabetican Shrine is unusable. Monsoon rains flood the inside, blocking the entrances, and turning it into a breeding ground for dengue. But when Patrick crawled through the entrance, his eyes shot up towards the only source of light: A half oculus above rocky crags, shining on the crucifix of a risen, not crucified, Christ.
The locals of Bacolor and their government do not dream of demolishing it. Any inconvenience is part of the believer's pilgrimage. Poor and rich alike crawl through the same bat shit and gaze upon the crucifix made blindingly bright by natural light. The ruins of the church are a transformative experience unto itself.
"It was nothing like I've ever seen," says Patrick. "No golden retablos, no nothing. Just stone. Like it happened naturally." he recalls. "It reminded me of the beauty of having an economy in materials. To concentrate on its function, its purpose," he tells me. "A temporary shelter for people to commune with the Unknown."
"To realize that something people might consider near useless is still being chosen and treasured by the community, that they chose to stick up for this chapel?" he says. "That's a story worth telling." ︎
The Sunken Shrine of Our Lady of Lourdes of Cabetican photographed by Patrick Kasingsing for Brutalist Pilipinas.
Toni Potenciano is a writer and strategist for And A Half.